ABOUT AAAA
The Australian Automotive Aftermarket Association is the national industry association representing manufacturers, distributors, wholesalers, importers and retailers of automotive parts and accessories, tools and equipment, as well as providers of vehicle service, repair and modification services in Australia.
The Association represents over 4,100 businesses in all categories of the Australian automotive aftermarket. Members include major national and multi-national corporations as well as a large number of independent small and medium size businesses.
Member companies are located in metropolitan, regional and rural Australia. AAAA member companies employ more than 40,000 people and export over $1 billion worth of Australian-manufactured product each year.
OUR MEMBERS
AAAA members manufacture, distribute, fit and maintain motor vehicle components that:
Are manufactured and distributed to maintain or enhance the appearance and performance of vehicles, including accessories, safety, comfort, appearance, entertainment and information, functional performance, body components, tools and equipment, mechanical, lubricants, additives and chemicals.
Are replaced regularly throughout the life of the vehicle because of normal wear and tear – e.g. oil, filters, tyres, wiper blades, spark plugs, bulbs, batteries and brake pads.
Last the life of the vehicle or are replaced irregularly during the life of the vehicle, usually as the result of a crash or a major mechanical failure – e.g. seats, instrument panels, engines, and transmission.
MEMBERSHIP CATEGORIES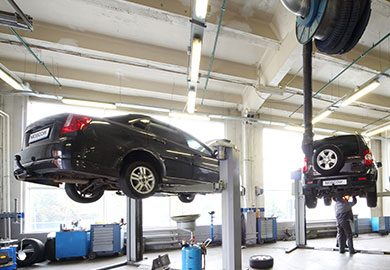 There are 10 membership categories based on the number of employees in a company.
Category 1          1 – 5 employees
Category 2          6 – 19 employees
Category 3          20 – 49 employees
Category 4          50 – 99 employees
Category 5          Franchise Stores
Category 6          100 – 499 employees
Category 7          500 – 999 employees
Category 8          1000 or more employees
Category 9          Consultants (non voting)
Category 10        International members (non voting)
The AAAA plays an important role in the recognition, development and support of the automotive aftermarket industry. The Australian automotive aftermarket is a dynamic and exciting marketplace and a strong industry association is essential to industry seizing the opportunities, meeting the threats and growing into the future.
Membership is available to Australian and overseas based businesses that are in a working relationship with the Australian automotive aftermarket.  Members of the AAAA can be manufacturers, distributors, wholesalers, importers, mechanical repair & modification services and retailers of automotive parts, accessories, tools and equipment as well as companies and consultants who service the automotive aftermarket industry.
AAAA membership is designed to reduce the cost and time of doing business in today's competitive market place and by providing members access to current news, industry information and targeted business services, the AAAA aims to give a business edge to our members.
The AAAA welcomes member's active participation in shaping and developing AAAA policies. Through participation in AAAA representations to Standards Australia, Parliamentary inquiries and responses to draft regulations, members can ensure we remain the authoritative voice of the industry and continue to provide you with membership value.
We welcome your support and participation in the Association that represents your interests and your business and members are encouraged to actively promote interest in the AAAA.  Our strength will always be underpinned by the active participation of those whom we represent.
AUSTRALIAN AUTO AFTERMARKET EXPO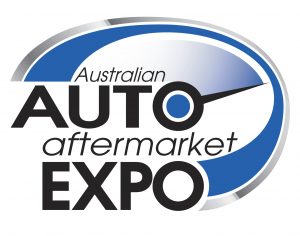 The AAAA holds Australia's most prestigious biennial automotive aftermarket Trade Show.  The Australian Auto Aftermarket Expo is held in Melbourne and provides the automotive aftermarket industry with the opportunity to showcase its products and services to the world.  The next Australian Auto Aftermarket Expo is to be held 29 April – 1 May 2021 at the Melbourne Exhibition Centre, Melbourne, Australia.
In conjunction with the Australian Auto Aftermarket Expo will be the Collision Repair Expo. The Collision Repair Expo is the only official Trade Show for the automotive repair industry, held biennially in Melbourne, Australia.
This Show is the largest of its kind in Australia making this event the pre-eminent Trade Show for the crash repair, automotive repair, service and retail industries.
Member companies of the AAAA receive a substantial discount on floorspace.
ADVOCACY
AAAA government relations and advocacy supports and grows our industry and we have a track record of successful campaigning and influencing government policy and programs.  There is a great deal that can be achieved when we take a unified industry position to government and we are more influential as an industry association than any one company acting alone. Our actions have resulted in industry standards and regulation that supports both road safety and business growth. Our members are good employers and make a significant contribution to the community and the economy and that's the message we take to government.
AUSTRALIAN AUTOMOTIVE AFTERMARKET MAGAZINE

The main communication channel to members is the AAAA magazine, "Australian Automotive Aftermarket".  This leading industry publication is posted free to all members 9 times each year and contains the latest and most important information on subjects which are of major interest to the automotive aftermarket industry.  For more information regarding the AAAA Magazine, visit www.aftermarket.com.au.
AUSTRALIAN AUTO AFTERMARKET AWARDS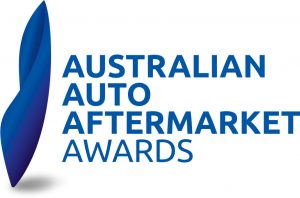 Celebrating excellence in the Australian automotive aftermarket industry are the Australian Auto Aftermarket Excellence & Innovation Award programs.
Run biennially in conjunction with the Australian auto Aftermarket Expo, these awards acknowledge organisations and individuals, within the industry, who set the benchmark for excellence across a wide variety of marketing, manufacturing, products and service award categories. Fostering significant contribution to innovation within the industry is part of the AAAA's commitment to promoting a sustainable future for the automotive parts, accessories, tools and equipment industry in Australia. Winners of these prestigious awards represent the elite group of organisations and individuals. Entries are invited from organisations and employees of organisations who are members of the AAAA.   For Further information please go to http://www.aftermarketawards.com.au.
AAAA MEMBER COMMUNICATION
AAAA members receive a weekly e-News or fornightly e-News, depending on the category of your business. There are also regular updates to AAAA Social Media Accounts, links to each of those can be found at the bottom of this page.
INTERNATIONAL TRADE SHOWS
The AAAA assists member companies exhibiting at international trade shows in places such as Europe, S/E Asia, USA and the Middle East. The AAAA regularly hosts visits of buyers from overseas countries looking to source Australian products.
AAAA MEMBER NETWORKING EVENTS
A combination of informal state member forums and breakfasts are held regularly throughout Australia giving the opportunity for the AAAA and members to exchange information on the aftermarket industry.
AAAA MEMBER SERVICES
Members of the AAAA can benefit from a range of different services.  These services include dedicated Human Resource and Industrial Relations advice, Trade Practices Hotline for Competition & Consumer Law advice, comprehensive insurance & merchant services program, discounted vehicle registration data rates, Foreign Exchange Service and also deals on car hire.
SPECIAL INTEREST GROUPS
The sub-councils of AAAA are active in advocacy and government influence. The 4WD Industry Council and the Performance Racing and Tuning Council initiate and respond to performance and 4WD regulations and regularly promote the important role and contribution of these sectors to the Australian economy.
The Automotive Products Manufacturers and Exporters Council has been formed to promote the interests and growth of our automotive component industry both domestically and in our key export markets. The Automotive Repairers Council of Australia (ARCA) has been established to open doors to increased automotive knowledge and business expertise, encourage competition and choice in the market and ensure a strong and unified voice to government on behalf of Australia's independent service and repair workshops.