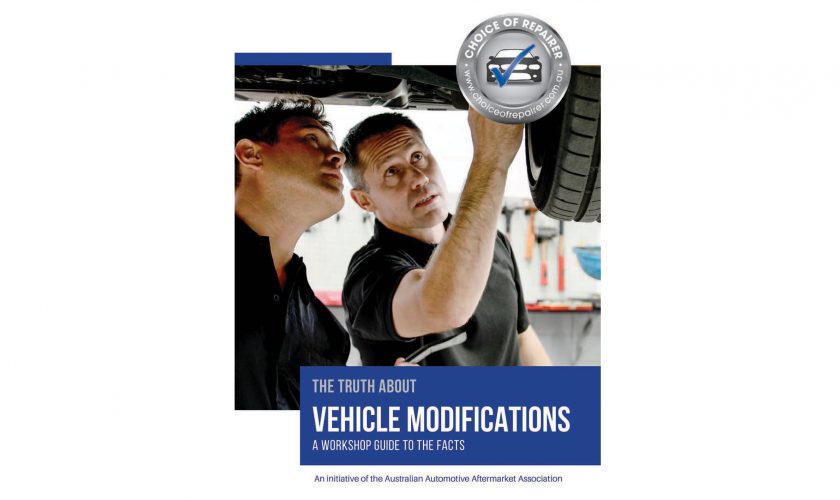 The "Truth About Vehicle Modifications" Brochure is ready!
AAAA's exciting new "Truth About Vehicle Modifications" is ready for delivery. This workshop guide was created in response to the common concern that certain marketing claims regarding vehicle modifications and warranties intentionally misleads motorists and tries to restrict their freedom of choice. The fact is modifying a vehicle does not, in itself, automatically void a manufacturer's warranty and consumers have a right to modify their car with quality aftermarket parts. The guide will answer the questions most frequently asked by customers when having their vehicles modified regarding warranties, ANCAP ratings and consumer law. It will help make the legal rights of the customer and of the modifier much clearer, as well as dispelling common myths about voiding manufacturer warranties and ANCAP ratings.
The brochure is now ready to be sent to workshops, if you would like to register to receive some please email admin@aaaa.com.au and a batch will be sent out to your workshop as soon as possible.