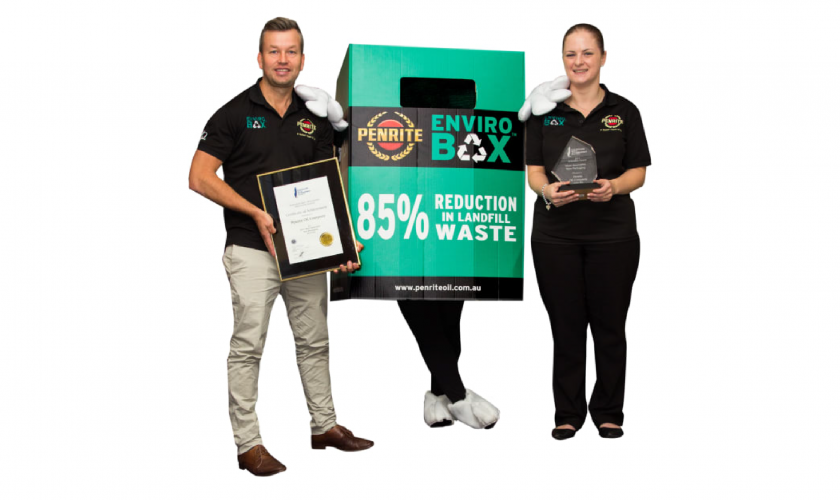 PENRITE OIL: Lubricant 'box' to save on landfill
Penrite Oil Company's new Enviro Box, which was released this month, is designed to offer a safer and more environmentally responsible method for dispensing lubricant.

It has been named the winner of the Australian Auto Aftermarket Association's 2017 Most Innovative New Packaging Award.

Each Enviro Box used replaces a 20-litre plastic drum with a 100 per cent recyclable cardboard box fitted with a plastic bladder that contains the lubricant.
Penrite Oil Company has recently been featured in Packaging News. To read the full article, click here.