Car Parc Data – Exclusive Member Benefit
The AAAA Member Car Parc Data Tool is a powerful resource designed to allow you to explore information about the age and types of vehicles in your local area, and the demographics of the vehicle owners. This resource is easy to use and by simply selecting a Local Government Area you can access targeted information to better understand the market you are working in and the changes you may need to make to grow.

A new Car Parc Data Tool has been designed to support automotive manufacturers and parts distributors. The National view of the Car Parc Data provides insights on a national and state by state basis assisting manufacturers and parts distributors, to plan for future product development and to support supply and logistics decision-making.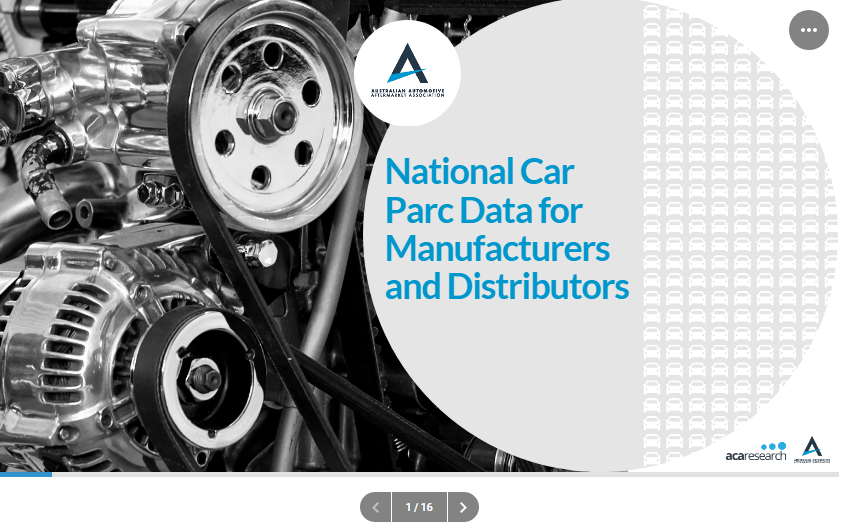 Need Tailored Data? Just Ask Us
AAAA Members can request data for specific postcodes, vehicle makes and models. Whether you're a workshop targeting a single suburb, or a manufacturer targeting a specific vehicle for your product, the Car Parc Data can help you make better business decisions. Simply contact us at info@aaaa.com.au and we will be happy to discuss your needs. Some tailored information may be provided free of charge as part of your AAAA Membership.
Here's What AAAA Members Have to Say About the Car Parc Data Tool
"We were so grateful to access to the Car Parc data. It was super easy to navigate and an awesome tool. We've definitely been able to apply learnings to our business. Having access to the tool has really improved our understanding of Blackwood and the surrounding suburbs. We really appreciate that we we've been able to access specific post codes relative to our business and drill down to model and year of vehicle. It's provided insight to our local market. We no longer have to guess where we should be focussing our marketing dollars."
Michelle Monserrat – Blackwood Dyno Tune & Service
"OMG This is awesome! Thank you so much 😊. This will be very helpful for our SEO targeting."
Ange Wall – Accelerate Automotive
"That is perfect – exactly what I needed! This is highly valuable as it has enabled us to make an informed decision based on data. 😊"
Tim Lennon – R & J Batteries
"Since using Car Parc data provided by the AAAA to analyse and fine tune this stores stockholding, the turnover has increased by 25% over the previous financial year. Some of the data confirmed what I suspected, but I was surprised at some of the report. You can't argue with hard data, much more accurate than making assumptions."
Steve Mcvie – Burson Automotive
Case Study
CLICK HERE to learn how Cathy and Darren Shaw from Bentleigh Automotive Services used the Car Parc data to power their advertising. Thanks to Capricorn Society for featuring this great story.
Want more benefits like the Car Parc Data Tool?
Get the AAAA membership advantage today!