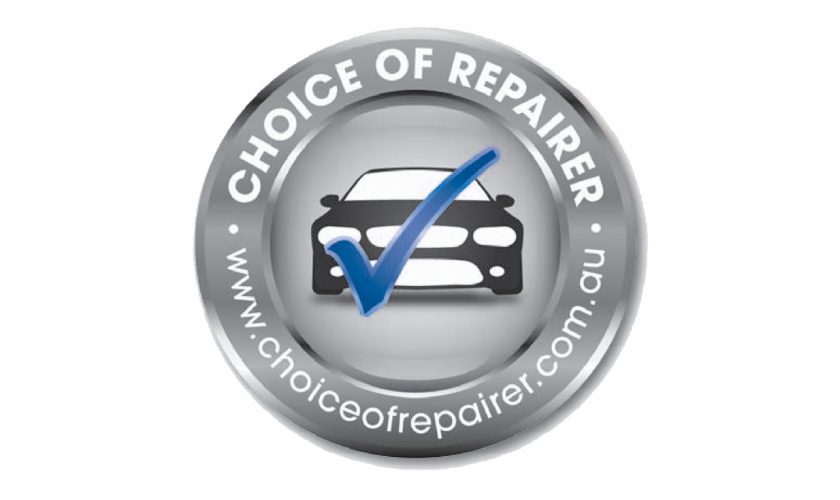 VW cheats on Australian consumers
The Australian Automotive Aftermarket Association (AAAA) is calling for urgent talks with the Federal Government to reign in the car makers' arrogant approach with software they build into vehicles and the data it produces.
The international vehicle manufacturing scandal following Volkswagen's admission to cheating on the diesel emissions tests of up to 11 million cars has driven home the point pressed by AAAA since its launch of the Choice of Repairer campaign in 2009.
AAAA Executive Director Stuart Charity said the Association's message has consistently been car makers will tell us only what they want us to know – and will only tell us when it suits them. "Technology now allows car companies to communicate with their vehicles on the road or while sitting in your garage," said Stuart Charity.
"This ability of car companies to totally control all 'black box' elements of today's sophisticated computer managed vehicles is evidenced by this latest scandal.
"This cheat on consumers and the environment makes a mockery of the Federal Chamber of Automotive Industries' new 'genuine is best' catchphrase designed to attack aftermarket service, repair and parts suppliers.
"If car makers cheat when they build the car, will they do the same through their dealers' service and repair operations? This 'genuine is best' spin promoted by vehicle manufacturers is now seen for what it is . . . a sales slogan.
"The current VW computer software cheat was only discovered by chance. Recalls by car makers are now common place and have forced governments to introduce stiffer regulations and penalties. In 2013, VW recalled 2.6 million vehicles due to problems that could occur in the gearbox.
"This 2015 global VW recall will inconvenience more than four times as many trusting car owners, who thought they were driving a more environmentally friendly vehicle.
"The Australian Government must accept the reality of the global market place . . . vehicle data is a critical consumer and environmental issue. The AAAA wants the Government to put in place robust regulations to ensure that all matters relating to vehicle data are open and honest," said Stuart Charity.
Computers control vehicle safety
Vehicle data manages the safety, environmental and road performance of the family and work vehicles Australians drive every day. Software codes should open to inspection by authorities and independent industry experts, not kept secret by the manufacturers.
The objective of the AAAA Choice of Repairer campaign is to make car companies allow access to vehicle service and repair data by independent aftermarket workshops in Australia. This offers consumers a choice of who services or repairs their vehicle – the dealer or an independent workshop.
In Australia, five organisations representing key automotive industry and consumer groups (AAAA, Australian Automobile Association, Australian Automotive Dealer Association, Australian Motor Industry Federation and the Federal Chamber of Automotive Industries) signed the Agreement on Access to Service and Repair Information for Motor Vehicles on 14 December 2014.
This agreement provides for access to all information required for the diagnosis, body repair, servicing, inspection, periodic monitoring, and reinitialising of the vehicle, in line with the service and repair information manufacturers provide their authorised dealers and repairers. Independent workshops are required to pay a reasonable fee to access this data.
The agreement also mandates that car companies provide this access by December 2015. To date only nine out of 68 car companies supplying the Australian market have met the requirements of this voluntary industry agreement. Much of the data provided by those nine car companies falls well short of what is required by the Agreement.
"If the car companies do not meet the terms of the Agreement, we want the Australian Government to introduce a mandatory code of conduct. We have requested urgent meetings with Minister for Small Business and Assistant Treasurer Kelly O'Dwyer and Minister for Territories, Local Government and Major Projects Paul Fletcher to discuss changes to the Motor Vehicle Standards," said Stuart Charity.
"Together with some other signatories to the Agreement, the AAAA is closely monitoring the performance of the car companies. To ensure this monitoring is open and honest, the AAAA has launched an online Incident Reporting Portal. This initiative allows independent workshops to report their experiences – both good and bad – with accessing data from vehicles manufacturers.
"It is unfortunate that consumers have been subjected to this major international software cheat by VW. It is certainly a perfect example of what we have been telling the Government since 2009.
"To a degree, it taints the entire automotive industry. The AAAA launched the Agreement on Access to Service and Repair Information for Motor Vehicles and the Incident Reporting Portal to protect consumers and to help restore trust in the industry," said Stuart Charity.
The Incident Reporting Portal questionnaire can be used as often as required and takes only moments to complete. CLICK HERE to report any incidents.