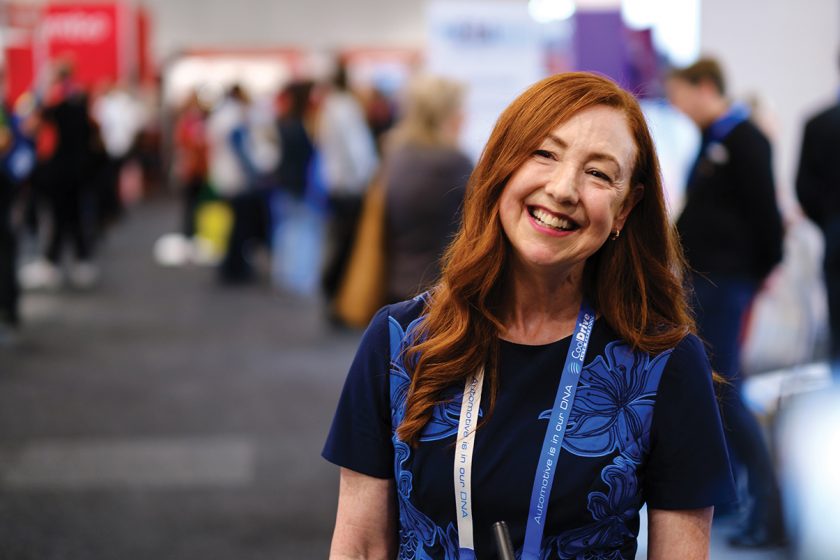 Tackling the Next Wild Idea
It appears that once again people outside of the Auto Industry want to tell us how we should service and repair vehicles – particularly Electric Vehicles.
Last month the Queensland Electrical Safety Office issued a Discussion Paper recommending that work on EVs should be regulated under the Electrical Safety Act and be undertaken exclusively by qualified electricians.
This recommendation, if accepted by government, would mean that trained and qualified auto technicians would be prevented from working on EVs.
Now we have probably all been around long enough to have heard the suggestion that electrical vehicles should be serviced by electricians – and we all inherently understand why it is not practical and not realistic – but sometimes these wild regulatory ideas find favour with Governments (and regulators) who think they are at the cutting edge.
It should come as no surprise that the AAAA does not support restricting work on EVs to licensed electricians – electricians are not trained or qualified to work on vehicles.
The recommendations would cause significant occupational health and safety risks, with the potential to cause serious injury or death to electricians who have no experience, knowledge, or training in automotive systems, not to mention the obvious risk to consumers.
Most sensible people know that trained automotive technicians are best qualified to work on gas, ICE powered, hybrid, and electric vehicles, as they have done for decades.
It is a fact that training for automotive technicians on how to safely work with EVs is available and take-up is increasing.
Further, EV training of automotive technicians is also a legislative requirement of the Motor Vehicle Service and Repair Information Sharing Scheme Act 2021.
Before developing regulatory policy to shape how repair and maintenance work on EVs is undertaken, it would be common sense to consult the industry participants and undertake some field work to see how the practice of repairing and maintaining EVs is occurring every day in our world.
However, the Electrical Safety Act Review failed to consult the automotive industry and as a result, the policy advisers failed to become familiar with how EVs are currently serviced, maintained, and repaired.
And it is not just in Queensland that this is happening.
In New South Wales we have not heard any more from the wild 2022 proposition that all automotive technicians should return to school to complete a dedicated EV Cert III before accepting any EV service and repair work.
We would be the first to agree if we thought, as an industry, that this was a fit for purpose option. But its not – it adds cost, it adds unnecessary training, and it isn't practical in an industry in which we are chronically short of labour.
The reality is that it is not just the government regulators suggesting heavy handed regulation either: we have plenty of fee-for-service training organisations suggesting more and more training at a high cost to be imposed as a mandatory requirement for our industry too.
For example, the Queensland review of the administration of Roadworthy certificates recently announced the introduction of mandatory lengthy and expensive training.
Again, we would agree to training if it resulted in better outcomes, but nothing in this proposal improves the system or the safety of vehicles on the road.
Interestingly, the Queensland Government is seeking that each licenced AIS spend hundreds of dollars on training without recommending any change to the fee charged for Roadworthy certifications and making no mention of any enforcement activities.
So, while we agree the system needs improving, currently the sole solution from the Queensland government is that we need more training, and we should pay for it.
A common theme is emerging here, and whilst we can all gasp at the lack of common sense, it is our job to educate government on what we do, on how well trained we are, and how prepared we are for the vehicles of the future.
We can do that by offering to show them good practice, engaging with them as and when we can, and we do that by collecting good data on our current investment in safety, training and tools and equipment.
We will continue to push that any new policy conversation should start with an industry informed discussion, and even a visit to an automotive workshop, to expand the government policy knowledge of what is happening on the ground.
This also includes gathering vital real world data, and you can assist us in this area by participating in the Future Ready Survey which is seeking to collect evidence that as an industry, we know what is coming and we have plans in place to meet the market. You can access the survey at https://survey.websurveycreator.com/s/FRI_AAAA
You can also help by answering our call to send emails and comments to respond to various government 'thought bubbles' that sound crazy one day, but just might be the law the next day.
Watch this space, because there is bound to be another wild 'thought bubble' very soon.
Lesley Yates, AAAA Director of Government Relations and Advocacy
This article was originally published in the August Australian Automotive Aftermarket Magazine