Legal Hotline – Exclusive Benefit,
Free to Members


AAAA members can access a range of legal advice and services from
Industry Legal Group Pty Ltd including the following areas:
Corporate and Commercial Issues
Competition and Consumer Concerns
Intellectual Property Queries
Litigation and Dispute Resolution
Property or Lease Issues
Wills and Estate
(incl. Business Succession Planning)
AAAA Legal hotline is free to members as a part of their AAAA membership. If additional assistance is required, members receive discounted rates for advice and services provided by the Legal team following the free initial enquiry (e.g. drafting letters, terms, contracts etc.).
The Legal team advise that the best approach when a problem arises is to contact them as soon as possible for assistance with navigating the issue. The team encourages members to proactively contact them about any legal matters affecting their business so that they can assist them to maintain compliance and mitigate risks.
Top 3 queries received by the ILG team:
Competition and consumer – e.g. advice in relation to consumer guarantees and disputes with customers.
Corporate and commercial – e.g. trading terms, uncollected goods, liens and bailment.
Members' customer enquiries – e.g. advice in relation to managing warranty and consumer law dispute with vehicle manufacturers
"In most instances, we're able to provide advice on how best to manage a particular issue straight away when you contact us. A 15-minute phone call upfront can save you considerable cost and stress in the long run." Emma Dalley, Principal, ILG
Common Legal Matters
The below examples relate to Legal enquiries made to the Industry Legal hotline:
Consumer Guarantee Claims
ILG are contacted by members who have received Australian Consumer Law (ACL) consumer guarantees or warranty claims against them.

Our legal service can assist you by providing information on practical steps to take, and help you understand your rights and obligations. A call to ILG may assist you to resolve the situation swiftly. However, in the event the matter can't be resolved in the first instance, ILG can also be engaged to act, for example, by drafting letters, assisting with negotiations or preparing for and representing members in court or tribunal hearings.
---
Customer Supplied Parts
In the event you choose to use customer supplied parts, ILG can provide a deed to help protect you in the event there is a claim relating to the customer supplied part. ILG provide this deed at no cost to members.

For businesses that do not accept customer supplied parts, ILG has a free notice to display explaining this to customers.
---
Other Topics
ILG are able to assist members with other legal issues and are always happy to hear from member to discuss their legal questions.
Free Legal Assistance for Your Customers
Has your customer had a warranty claim rejected by their car dealer? Customers of AAAA members can contact our legal service hotline directly for advice. If they have a defect with their vehicle, or the vehicle manufacturer is refusing to assist the customer for choosing an independent repairer or the fitting of an aftermarket part, they can call ILG immediately.
---
Unpaid Invoices
Unpaid invoices are frustrating. Options available to members when the vehicle is still in the workshop may differ from the options available after the vehicle has left the workshop. Retaining the vehicle in the possession of the workshop may be an option if certain requirements are met. You can contact ILG who can assist you with information on potential options.
---
Uncollected Vehicles
The process to dispose of uncollected vehicles differs for each State and Territory. AAAA members can contact the team at ILG to receive information on the process for lawfully disposing of an uncollected vehicle in their State or Territory.
What AAAA Members Have to Say About Industry Legal Group
"I've been dealing with Emma Dalley and the team at ILG for over two years and have never dealt with a law firm that truly cares as much as they do for their client's needs. With ILG you really get the best of both worlds, a young and passionate company with old school customer service and values. Very rare in this day and age."
Grant Bressington, Director – Fabre Competition Parts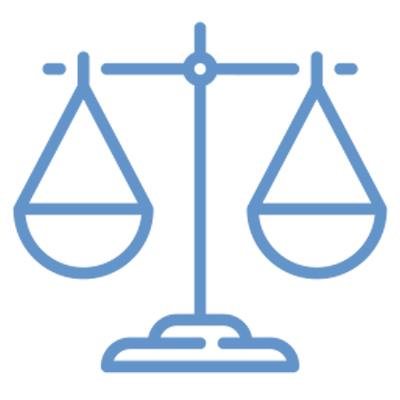 Want peace of mind relating to your Legal responsibilities?
Need Legal support with indepth industry knowledge?
Join AAAA for FREE access to the Industry Legal hotline.