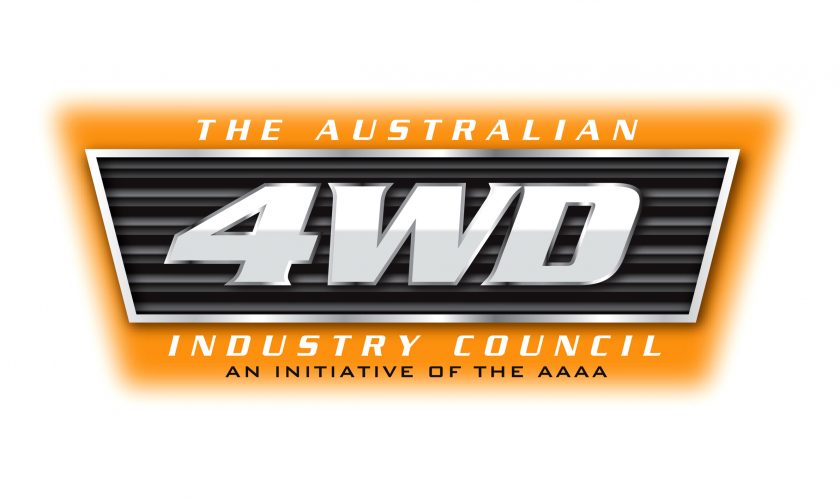 The AAAA Clarifies the Current Situation Regarding the Gross Combined Mass Re-Rating of Vehicles
Following on from industry dialogue and media activity over recent weeks, the Australian Automotive Aftermarket Association (AAAA) seeks to clarify the current situation in relation to the practice of re-rating the Gross Combined Mass (GCM) or towing capacity of vehicles.
A number of AAAA member companies operate as Second Stage Manufacturers for the purposes of undertaking Gross Vehicle Mass (GVM) upgrades on a vehicle prior to first registration. This is achieved through the addition of shock absorbers, springs and supporting componentry that are fit for purpose for vehicles that operate at, or close to, the gross vehicle mass limits set by the original manufacturer. This scheme is administered by the Federal Department of Transport and companies operating under this scheme are required to provide the Department with test evidence that the upgraded vehicles maintain full Australian Design Rules (ADR) compliance, which also includes Electronic Stability Control (ESC) Compliance and ADR brake test evidence.
Increasing the Towing Capacity and / or Gross Combination Mass limits of a vehicle is more complex and has the ability to affect more variables on a vehicle, such as drivetrain, engine and chassis. In effect, a poorly worded section of the Australian Design Rules has led to second stage manufacturers being able to simply nominate an increased Gross Combination Mass (in addition to the increased GVM), without the requirement for any testing or evidence to ensure the vehicle can operate safely at the new nominated capacity.
To clarify the situation, in June 2018 the Federal Government Department of Transport issued a circular which advised that "The towing capacity of a light vehicle expressed as Gross Combination Mass (GCM) rating or Rated Towing Capacity or Maximum Braked Towing Mass rating must not exceed the value set by the first stage manufacturer. Second Stage Manufacturers are not permitted to increase the towing capacity as part of a Second Stage Manufacturer Approval that results in a GVM upgrade".
It should be noted that this clarification by the Department was not retrospective and only applies to vehicles modified under new or amended Federal approvals. It is also important to clarify that this ruling only applies to vehicles being modified prior to first registration under the Federal Government Scheme. GCM upgrades are permitted on already registered vehicles under the various State and Territory regulations on the condition that each individual vehicle is inspected and signed off as being safe and fit for purpose by a registered signatory engineer. It is the position of the AAAA that all States and Territories should continue to offer this pathway for vehicle owners that require an increase in the towing capacity of their vehicle.
It is clear that the industry is divided on this issue, with some AAAA member companies welcoming the circular as a long overdue clarification, while there are other companies who believe that the Department of Transport's clarification unreasonably restricts consumer demand for increased towing capacity from their vehicles.
As the nation's peak body for the automotive aftermarket industry, the AAAA will not place itself in the position of representing some members over others on this issue, particularly as the AAAA is not responsible for the drafting or enforcement of Federal Department of Transport regulations. Having stated this, there are a number of key points that the AAAA wants to put on the public record.
To the AAAA's knowledge, there is also no recognised test procedure for light vehicles to certify that any increase in GCM above that stated by the original manufacturer is fit for purpose. The AAAA believes that the key issue is not whether a GCM upgrade on a particular vehicle is safe or unsafe, but the fact that there is no agreed method of validating this.
The AAAA is committed to protecting and growing our industry and all representations made to Government on vehicle modification issues are always supported by solid engineering and test evidence. Testament to this was our industry's investment in 2013 on a comprehensive program of ESC testing in the USA, to support our position that suspension lifts of up to 50mm do not have an adverse impact on a vehicle's ESC functionality. This resulted in a change to national regulations for owner certified raised suspension modifications.
The AAAA is also currently attempting to develop a viable pathway for Second Stage Manufacturers to undertake GVM upgrades under the new Road Vehicle Standards Act which will come into force over the next two years.
AAAA Executive Director Stuart Charity stated, "We acknowledge that some AAAA members are unhappy about the current situation in relation to GCM re-rating in combination with GVM upgrades.
"In order to develop a pathway forward, we will convene an industry forum on October 4 in Melbourne where all Second Stage Manufacturers and other industry stakeholders will be invited to attend and discuss the issues in a constructive environment and to engage in dialogue about the next steps.
"The AAAA represents the interests of members for the benefit of our entire industry and there are a range of options to consider going forward, including the potential to develop a commercially viable testing regime to support GCM upgrades. But this can only occur after the industry enters into a discussion and the AAAA can represent the majority view," Mr Charity stated.
"We have an undeniable track record of supporting our industry and we want to determine the willingness of our industry to work collaboratively in order to provide certainty to manufacturers, distributors, technicians and consumers alike in relation to this issue," Mr Charity added.
The GCM forum will be held at the AAAA National Office in Melbourne from 12.00pm to 3.00pm on Thursday 4th October. For further information or to register to attend the forum please contact the AAAA National Office by calling (03) 9545 3333 or by sending an email to: admin@aaaa.com.au.
For further information, comments or interviews contact:
Mr Stuart Charity – Executive Director, AAAA – 0418 563 959
For editorial information contact:
Paul Marinelli, Marinelli PR – 0417 558 655.