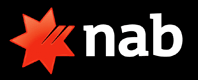 National Australia Bank (NAB) is a major partner of the AAAA.
AAAA members have exclusive access to new pre-negotiated rates and offers designed to minimise the cost of doing business. This new partnership helps AAAA Members gain access to a highly competitive merchant offering.
Both new and existing NAB customers can benefit from this exciting new offer. 
To find out more, log in to the AAAA members area by using your AAAA member user name and password and following the links through to the Business Benefits section.