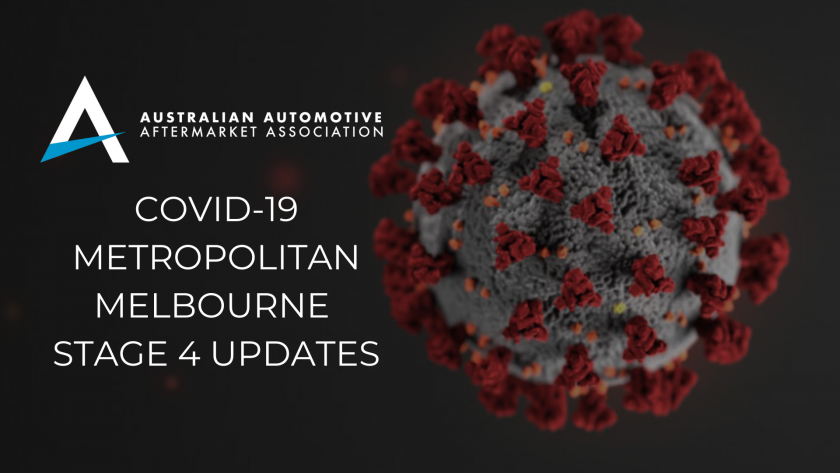 5 Things You Need to Know About Stage 4 Restrictions in Metropolitan Melbourne
Our industry is ready to obey the letter and the spirit of the restrictions to keep our communities safe. AAAA continues to have a strong dialogue with government and is committed to supporting our automotive supply chain and our independent repair and service workshops. Let's all be safe and do the right thing for this stage 4 restriction period.
For AAAA Members, you are able to access our comprehensive collection of Stage 4 lockdown information and forms via the Member Portal to assist you respond to this situation. You can continue to use the Employer Assist Hotline and Advocacy contacts for support specific to your needs.
About Australian Automotive Aftermarket Association
The Australian Automotive Aftermarket Association is the independent national body representing and supporting the automotive aftermarket industry. AAAA members are manufacturers, suppliers and retailers of automotive parts and accessories, tools and equipment and providers of service, repair and vehicle modification. To learn more about the AAAA head to www.aaaa.com.au