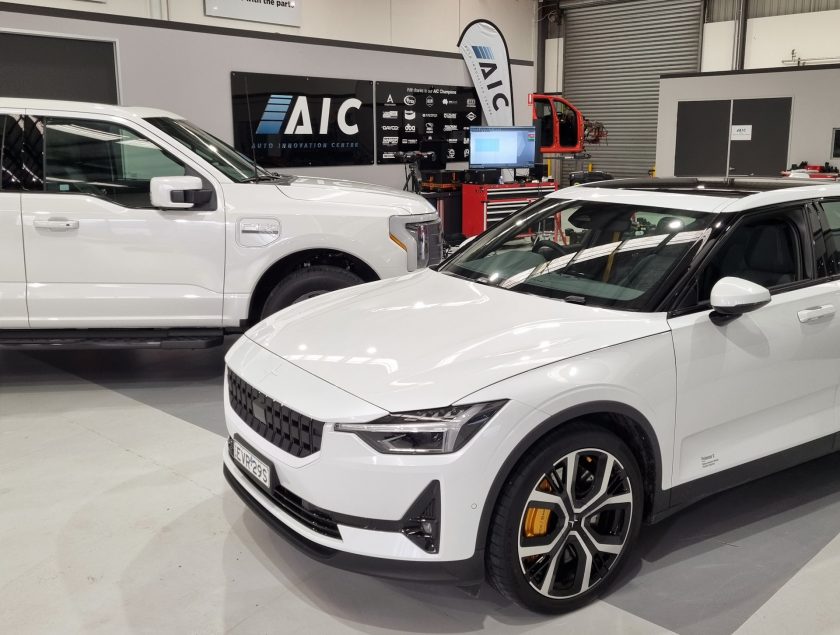 AAAA & AIC Launch Exciting New EV Initiative For Aftermarket
The Australian Automotive Aftermarket Association (AAAA) and the Auto Innovation Centre (AIC) are excited to launch a new EV initiative set to benefit the automotive aftermarket industry.
Thanks to a partnership with the Victorian Government via the ZEV Commercial Sector Innovation Fund, the AIC has taken delivery of two exciting new EVs: a Polestar 2, and what is currently the only commercially available Ford F-150 Lightning in Australia.
The new vehicles will form the foundation of a dedicated joint AAAA & AIC campaign to support the aftermarket through the coming EV transition with training and product development opportunities, and to help promote the uptake of EVs in Victorian fleets.
"The AAAA has a robust strategy that fosters training, education and networking on EVs, so it's fantastic to see the AIC take delivery of these vehicles. It's vital that the aftermarket is prepared and equipped to service, repair and modify EVs for commercial use and these vehicles will help us train technicians, and guide our strategy and communications surrounding the coming EV transition," said Stuart Charity, CEO of the AAAA.
The Auto Innovation Centre, Australia's cutting-edge provider of automotive scan data and testing services to assist aftermarket product developers is perfectly positioned to execute the AAAA's EV strategy and support this important industry transition.
"EVs are increasingly in demand from a training, modifications, and testing perspective. Our new vehicles will help us understand unique EV requirements to support technicians and aftermarket developers," said Luke Truskinger, AIC Managing Director.
"The AIC directed by the requirements of many industry suppliers and product developers will be undertaking a range of tests and modifications on the vehicles to understand the suitability for various markets and usages.
"Our F-150 Lightning is one of the few full sized 4WD EVs in the world and is the long-range dual motor variant with optional towing pack. The Polestar 2 is a performance long range dual motor variant and is a great example of a popular passenger EV in Australia."
The AIC will provide industry access to both of these vehicles, with special subsidized access opportunities for Victorian companies who are involved in the manufacture and use of fleet vehicles that operate in Victoria and have a focus on increasing EV uptake.
"We are currently looking for suppliers and modifiers that want to get their hands on these cars. If you want access to these vehicles to boost knowledge, or training, or for testing or product development, please contact us to have a chat. We look forward to supporting the industry through this EV transition," said Luke.
To enquire about EV access please email Luke at the AIC on contact@autoic.com.au
VIDEO – AAAA & AIC Launch Exciting New EV Initiative For Aftermarket – CLICK HERE