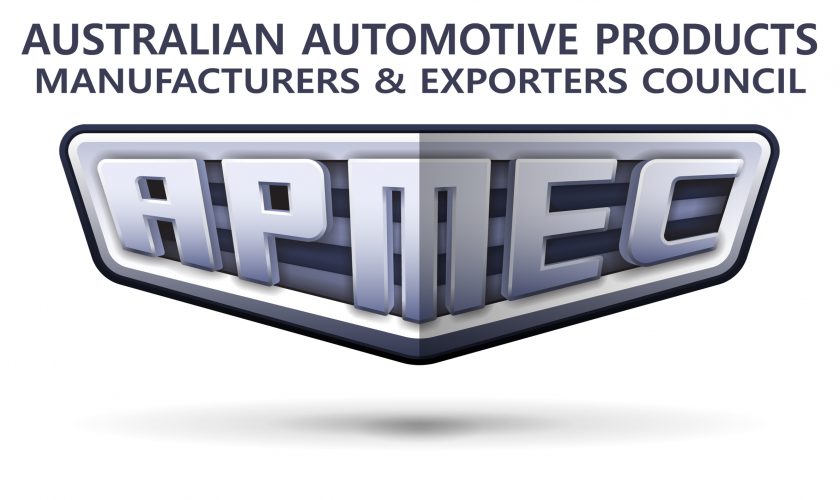 AAAA commends the Queensland Government's 'Advanced Manufacturing 10 year Roadmap and Action Plan'
The Australian Automotive Aftermarket Association (AAAA) and the Australian Automotive Products Manufacturers and Exporters Council (APMEC) commend the Queensland Government for launching an Advanced Manufacturing 10 year Roadmap and Action Plan.
AAAA Executive Director Stuart Charity congratulated Queensland Minister for State Development Dr Anthony Lynham for delivering Australia's most comprehensive road map for advanced manufacturing. "There is a lot to like in this plan and the Queensland Government has displayed real leadership," said Stuart Charity.
"The plan clarifies what constitutes an advanced manufacturing sector. Most importantly, it outlines practical steps designed to foster a high value, advanced manufacturing industry that is innovative, sustainable, and that becomes embedded in local and global supply chains.
"We were delighted that the automotive and transport sectors were identified as critical to the success of the plan. This reflects the value add that Queensland's existing critical mass of automotive production delivers.
"In 2014 Auto Skills Australia estimated that 7,550 people were working for 695 businesses in Queensland's motor vehicle and parts manufacturing sector. The Advanced Manufacturing 10 year Roadmap and Action Plan recognised the importance of local automotive manufacturing and identified aftermarket parts, 4WD and high performance components in particular.
"With the pending demise of vehicle production in Australia, these segments will become flag bearers of Australian automotive manufacturing, together with Queensland's other traditional strengths in the truck, bus and special purpose vehicles sectors that support the agriculture and mining industries.
"Manufacturing businesses pay wages to employees and taxes to governments. Automotive manufacturing needs and nurtures high level technical and production skills. These skills in turn can be applied across a wide range of other advanced industries.
"Most nations aggressively support their manufacturing base to ensure their economy benefits from the jobs and the supply chain and tax revenues generated. Low wage economies are now capturing a growing portion of manufacturing and there have been manufacturing resurrections in the UK, Europe and the USA.
"The Queensland Government's approach to advanced manufacturing and its recognition of the growth potential for the automotive industry are refreshing.
"Australia's other Governments can learn from this Queensland initiative. The AAAA will be pleased to contribute to any programs promoting Australian automotive manufacturing and export," said Stuart Charity.
Benchmarking – intelligent first step
The first action listed in the first strategy platform of the Advanced Manufacturing 10 year Roadmap and Action Plan is to develop an Advanced Manufacturing Benchmarking Program to assist businesses measure their performance and practices.
AAAA Membership Development Manager Nigel Bishop said this vital first step will help Queensland automotive component manufacturers because they will be offered a range of business improvement measures – by the Queensland Department of State Development – to help them innovate and grow.
"The Queensland Government got this plan right. It is a comprehensive 10 year action plan," said Nigel Bishop.
"AAAA member Superpro Australia, which designs, manufactures and exports high quality aftermarket suspension bushes and components, was recognised in the Advanced Manufacturing 10 year Roadmap and Action Plan as an example of a leading Queensland automotive innovator.
"We encourage all qualified AAAA members to carefully consider the potential for this Queensland Government initiative to take their business to the next level. Members can read the Advanced Manufacturing 10 year Roadmap and Action Plan on the Queensland Government website at http://statedevelopment.qld.gov.au/resources/plan/advanced-manufacturing/advanced-manufacturing-roadmap.pdf .
"AAAA looks forward to supporting this Queensland Government initiative through its outreach and marketing activities, including our 2017 Australian Auto Aftermarket Expo," said Nigel Bishop.
To be held at the Melbourne Convention and Exhibition Centre from 6 to 8 April, 2017, the Australian Auto Aftermarket Expo is the region's largest exhibition of vehicle repair and servicing equipment, replacement parts, tools and accessories. The Expo attracts top local and international brands from all sectors of the automotive aftermarket supply chain offering three days of product displays and demonstrations, education seminars, networking opportunities and an industry excellence awards program.