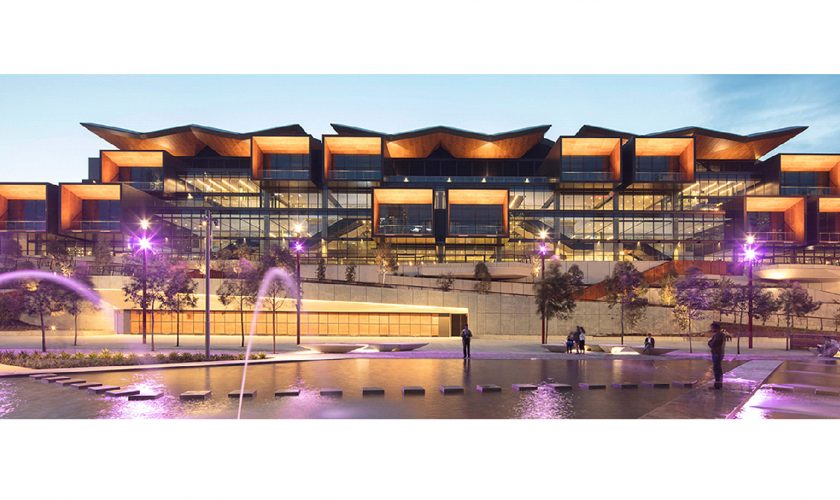 AAAA launches Autocare 2018 convention
The Australian Automotive Aftermarket Association (AAAA) today announced an exciting addition to the automotive industry event landscape with the launch of a two-day national convention for aftermarket parts, service and repair professionals in 2018.
Titled Autocare 2018, the convention will address the theme Disruption, Innovation, Rejuvenation with a range of world class Australian and international speakers covering the topics that matter to the future of all businesses and professionals in the automotive industry.
 The Autocare 2018 convention initiative is part of a long term AAAA strategy to support growth across all sectors of the automotive aftermarket industry.
The event will be held at the new state of the art International Convention Centre in Darling Harbour Sydney on 4 and 5 May 2018.
AAAA Executive Director Stuart Charity said launching a major new automotive industry event in Sydney is also part of the objective.
"With thousands of automotive professionals attending this convention, it will provide industry suppliers with an unrivalled business development opportunity in this large and important market," he said.  
"The plan is to hold the Autocare convention in Sydney in 2018 and the hugely successful Australian Auto Aftermarket Expo and Collision Repair Expo at the Melbourne Exhibition Centre from Thursday 4 April to Saturday 6 April 2019.
"With this duo of major national events, the AAAA is providing leadership for the aftermarket sector.
"We look forward to providing all businesses in our industry with the information exchange, educational programs and business opportunities they need to ensure strong growth and a sustainable future," said Stuart Charity.
Autocare 2018 convention streams
Plenary sessions and workshops at Autocare 2018 will be arranged around three key streams over the two days targeting:
Automotive product manufacturers and suppliers.
Mechanical repair workshop owners and technicians.
Collision repair suppliers and workshops.
Stuart Charity said Autocare 2018 will be a game changing event for automotive parts, service and repair professionals. "This convention will address the very latest developments and global trends in our industry," he said.
"It will bring international ideas for us to consider as we plan for the future. Australia's automotive industry has never before been offered a convention of this scope and depth.
"Autocare 2018 will provide delegates with information and practical tips to assist them to adapt and thrive in the dynamic and challenging automotive industry environment.
"This convention will also feature celebrity guest appearances from a range of high profile automotive and motorsport identities.
"For the motoring enthusiast, there will be a feature car display of modified and custom cars on the International Convention Centre's 3,000 sqm outdoor deck, which provides spectacular Sydney views.
"Meeting with your peers, suppliers and customers is vital part of developing your business. This convention will offer a range of networking opportunities, including a gala dinner on the evening of Friday 4 May.
 "Autocare 2018 is a must attend event for all automotive parts and tyre stores, mechanical and collision repair workshops and product manufacturers and suppliers.
"We look forward to welcoming thousands of delegates to Australia's new premier automotive convention for parts, service and repair professionals," said Stuart Charity.
For more information visit: www.autocare.org.au