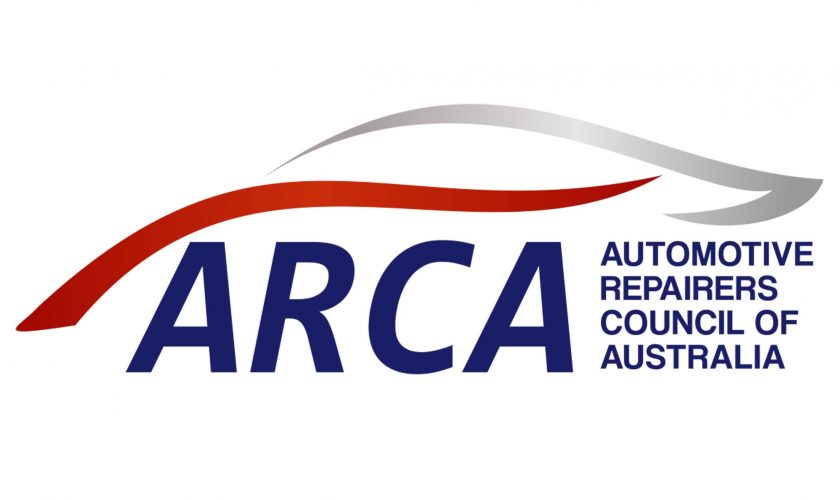 AAAA Launches the Automotive Repairers Council of Australia
In response to demand from the independent automotive repair and service sector, the Australian Automotive Aftermarket Association (AAAA) has launched the Automotive Repairers Council of Australia (ARCA).
AAAA Executive Director Stuart Charity said the independent automotive repair and service sector is under significant threat. "The challenges facing this small business sector arise from the rapid pace of technological change, skills and training gaps and the anti-competitive behaviour of the car companies" he said.
"The time is right for the formation of a truly national service and repair representative group. The AAAA has responded by facilitating the ARCA initiative. This new Council will operate across state borders to provide structure and much needed formal links to the rest of the automotive parts and accessories supply chain.
"Independent repairers have realised that now more than ever it is critical that this sector has a unified national voice to influence key stakeholders and ensure that Government recognition and support for these businesses is proportionate to their important contribution to the Australian community and the economy.
This new group joins the existing AAAA industry Councils supporting the Performance Racing and Tuning, Four Wheel Drive and the Automotive Products Manufacturers and Exporters sectors.
Making a national contribution – demanding a national voice
The experience of independent service and repair businesses over many years is that many government decision makers do not recognise the value that they contribute to the Australian economy and to the safety and reliability of the vehicles that our lifestyle demands.
"Independent service and repair businesses are the workshops of choice for more than seven million Australian car owners – more than half the vehicles on the road. These businesses represent what every politician desires – small family owned operations, serving both suburban, regional and remote rural areas," said Stuart Charity.
"These business owners are well trained professionals with long traditions of backing their own technical abilities and entrepreneurship. They work hard to launch and grow small businesses that play a vital role in every Australian community.
"Now these businesses face significant challenges arising primarily from causes outside the control of individual workshops. To manage the challenges and realise the opportunities for future survival and growth, businesses in this sector have recognised the need for greater cohesion and collaboration.
"In recent years the AAAA has experienced strong growth in the mechanical workshop sector of the industry, primarily driven by Choice of Repairer grassroots initiatives. It is critical that this growing part of our membership is appropriately recognised and serviced within the AAAA structure," said Stuart Charity.
"It is important to stress that the Automotive Repairers Council of Australia is designed to complement rather than compete against the state based industry bodies such as the Motor Trades Associations (MTAs) and Victorian Automobile Chamber of Commerce (VACC).
"These organisations provide valued services to retail motor trade businesses and ARCA has no plans to mirror their service offerings. The ARCA strategy is to fill identified gaps in the market – especially the need for strong independent workshop advocacy. It is fully expected that ARCA members will see value in having dual ARCA and MTA/VACC memberships," said Stuart Charity.
ARCA objectives
As with all AAAA Councils, the ARCA will leverage the input of a committee of industry leaders to research, plan and deliver relevant activities and services, including:
Providing a forum for cooperation and collaboration among independent service and repair businesses to facilitate the exchange of ideas and knowledge.
Facilitating strategic input and market intelligence into the Choice of Repairer advocacy campaign.
Generating input into community education campaigns on consumer issues, including:

Servicing of vehicles under warranty.
Pitfalls of dealer offered extended warranties and 'capped price' service programs.
The 'genuine parts' myth.

Protecting consumer choice and competition in the vehicle repair and service market for all Australian car owners.
Creating and delivering technical and product training and networking opportunities.
Promoting initiatives to address skills and training gaps in the sector.
Providing research to identify and formulate new initiatives to improve profitability and grow the industry.
Enhancing the profile and standing of the sector.
ARCA structure and resources
As a specialist Council of the AAAA, ARCA is under the governance of the membership elected AAAA National Council. ARCA will be managed by a 13 member Committee with 12 people elected for two year terms from its membership and one appointed from the AAAA National Council.
The inaugural ARCA committee includes industry leaders drawn from independent workshops and major service and repair groups representing all mainland states. The ARCA Convenor is Mike Smith and the committee includes:
Ron Atkinson, Managing Director, Future Auto Group, Brendale, QLD
Deyan Barrie, Barrie Auto Electrics, Hornsby, NSW.
Jeff Board, Chief Executive Officer, JAX Tyres, St Leonards, NSW
Anthony Dack, Anthony's Car and Head Centre and *AASDN NSW, Bega, NSW
Maurice Donovan, Director, Allautos Advance Tuning, Geebung QLD
Mark Geraghty, Automotive Brands Group, Nunawading, VIC
Gavin Hosmer, VIC/ACT Division Manager, Kmart Tyre and Auto Service, South Melbourne, VIC.
David Lyall, Business Development Manager, Repco Authorised Service Vic/Tas, Doveton, VIC
Stuart McLean, National Manager Automotive Services, Bridgestone Australia, Silverwater, NSW.
Joe Musolino, Hendon Automotive Services and Repairs, Hendon, SA
Hamish Murdoch, Operations Director, Ultra Tune Australia, Glen Iris, VIC
Guy Nicholls, Chief Executive Officer, GUD Automotive, North Altona, VIC
Nigel Oborne, First Class Automotive and *AASDN WA, Perth, WA
"The service and repair sector is fortunate that this team of passionate industry representatives are prepared to volunteer their time, great industry knowledge and business expertise to help secure the collective future of independent workshops," said Stuart Charity.
ARCA has appointed Mike Smith in the role of Convenor to manage day to day activity. A 20 year industry veteran, Mike is a former Perth Ultra Tune franchisee. In recent years he has also provided AAAA with technical support and advice on the Choice of Repairer campaign.
ARCA is also supported by the AAAA National Office, which provides specialist skills, including:
Event management to support national networking and collaboration meetings.
Government relations and advocacy strategies to support and grow the industry.
Website and communication services to facilitate information sharing.
"ARCA has been established to open doors to increased automotive knowledge and business expertise, protect competition and choice in the market and ensure a strong and unified voice to government on behalf of Australia's independent service and repair workshops," said Stuart Charity.
"This is a great sector of the automotive industry. If we want a healthy future, we must work collaboratively. ARCA was created to deliver that opportunity to work together," said Stuart Charity.
* AASDN – Australian Automotive Service Dealer Network.