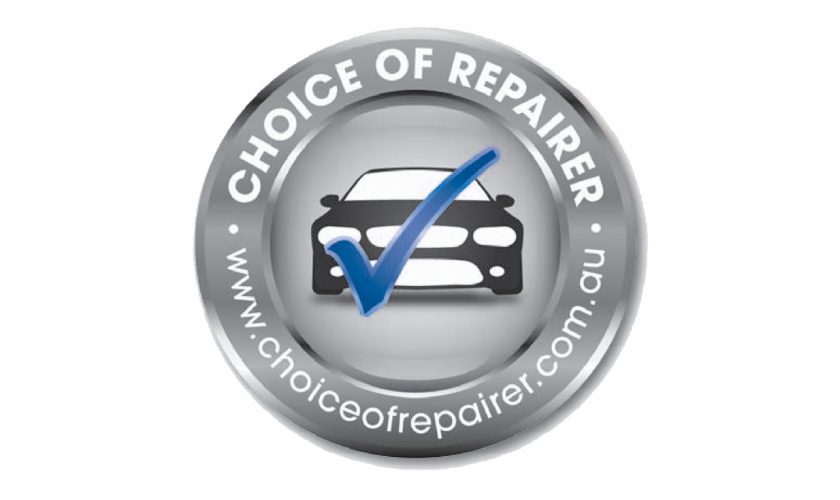 AAAA: It's time to mandate protection for consumers' choice of repairer
As part of its seven year long consumer Choice of Repairer campaign the Australian Automotive Aftermarket Association (AAAA) met with auto service and repair industry leaders and workshop operators in Perth and Brisbane recently to discuss open and fair competition in the sector.
AAAA Executive Director Stuart Charity also shared the results of a recent national research study on independent workshops' access to the service and repair technical data that vehicle manufacturers offer to their dealership service centres.
Stuart Charity said access to car makers' technical service and repair information was critical to ensuring that Australian consumers continue to have a choice about who they want to look after their vehicles.
"To ensure the safety and reliability of the nation's 13 million cars, independent workshops need access to the same data that dealerships get. The independent workshops are prepared to pay a fair fee for that access," he said.
Research reveals facts about data access
Organisations representing vehicle manufacturers, their dealerships and associations, such as the Motor Trades Association of Australia (MTAA), claim that all of the technical information needed to repair and service the vehicles on Australian roads is already in circulation.
"For example, the MTA of Western Australia told the recent Australian Competition and Consumer Commission Study into New Car Retailing that they only received four complaints from their members about data access in the past 12 months", said Stuart Charity.
"AAAA conducted extensive field research to test this claim. In November 2016, our study of 325 independent vehicle repairers across Australia found that more than 80% view the withholding of vehicle repair data, vehicle specific tooling and known vehicle fault and rectification updates as a serious or critical issue for the future viability of their business.
"These workshops serviced and repaired 18,000 vehicles in a seven day period. This was a huge sample and we now have clear evidence that on average, once per day, workshops waste five hours of labour because, despite paying subscriptions to car makers for data, the key technical information needed to repair a vehicle was not readily available," said Stuart Charity.
Delays to data access
Despite the evidence revealed by the AAAA research, the Federal Chamber of Automotive Industries continues to claim the existing voluntary Heads of Agreement – Access to Service and Repair Information for Motor Vehicles, which was signed by all auto industry stakeholders in December 2014, is working well and just needs more time for its vehicle manufacturer members to engage.
"There is a lot of misinformation promoted by Australian subsidiaries of the car makers and their industry body. They told government regulators, such as the Australian Competition and Consumer Commission (ACCC), that independent workshops are not having problems gaining access to repair and service information," said Stuart Charity.
"But the AAAA study leaves no doubt that the current voluntary agreement is not working. That document has failed the consumers it was designed to serve. It is not helping to maintain Australia's open competitive service and repair market sector.
"The resolution preferred by independent workshop operators is for government to mandate a requirement for vehicle manufacturers to make all dealer level service and repair information available to them for a reasonable fee.
"Based on AAAA research, we estimate that many of workshops will be out of business in five years if they do not gain full access to data and repair information on fair and reasonable terms from the car makers," he said.
Why impose another level of "accreditation"?
During the visits Stuart Charity reminded service and repair operators that there were already data sharing models working successfully overseas. "As seen in North America and Europe, the sale of vehicle data to independent workshops on fair terms is a significant new business opportunity for the car manufacturers," he said.
Another key message shared with workshop operators was that the industry did not need another workshop 'accreditation scheme' as proposed by the MTAA in the recent ACCC forum.
"The MTAA proposal is to have the car manufacturers 'accredit' independent workshops so they can work on vehicles of their brand. This is unnecessarily bureaucratic and would give the car makers the power to turn the independent sector into quasi dealership service centres.
"Workshop technicians are already professionally qualified by accredited education institutions. There is no need for another layer of workshop accreditation, particularly schemes run by foreign car makers.
"Its field research told AAAA the key issues for workshop operators are data sharing and skills shortages. We do not believe any independent workshops support workshop accreditation by car manufacturers.
"A similar scheme was trialled in Europe and the UK and failed prior to them adopting the mandatory data sharing model," said Stuart Charity.
Mandate data sharing and consumer protection now
"AAAA has consistently stated that the current voluntary data sharing agreement in Australia is a total failure. It failed because of the lack of goodwill by the car makers, no monitoring or measurement, no government oversight, no agreed dispute resolution mechanisms, and no implications for non-compliance by the car manufacturers.
"The reality is that there is already a successful model up and running in North America that supports the entire industry. It is time for the introduction of a mandatory solution in Australia that mirrors the American National Automotive Service Task Force (NASTF) model.
"That system works because it involves minimal cost and light touch regulation. American workshops register with NASTF and after a security background check gain access to repair and service information under a Secure Data Release Model from the car makers on fair and reasonable commercial terms.
"It is a simple, trusted, effective model. The independent workshops we met with agree there is no need to reinvent the wheel in Australia," said Stuart Charity.