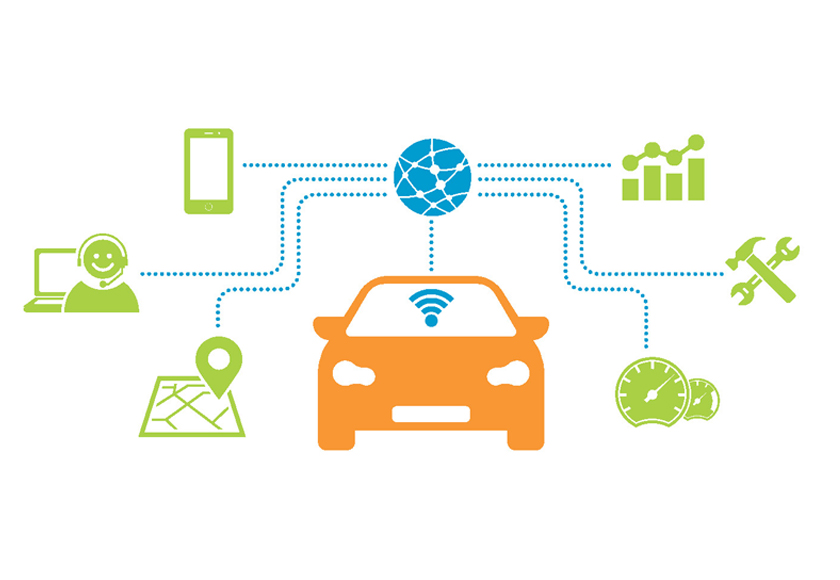 Government Should Act on 'Hidden' Telematics – Consumers Agree
Nearly eight out of 10 drivers (78%) are unaware that their vehicle is transmitting data back to the car manufacturer about the vehicle and the driver's behaviour, according to a research report commissioned by the AAAA.
More commonly known as Telematics, vehicles are fitted with SIM cards to capture and transmit data on vehicle performance and location. This data is then transmitted back to the manufacturer.
Telematics can be used for multiple purposes – for theft reduction, for safety and by fleets to manage productivity and fuel efficiency. The area of most concern for the Australian vehicle repair industry is the functionality to monitor the vehicle's performance and direct the consumer to a manufacturer's site or a manufacturers' approved site for repair.
"Diagnosing faults before real damage can occur is a good value-add service for drivers but only if they give their permission for this to occur and they can choose where that data is sent. For me, I want that functionality, but I want it to go to my mechanic not to the foreign owned car maker," said the CEO of the AAAA Stuart Charity.
The AAAA says Australia should follow the lead of the US state of Massachusetts and include Telematics in the Australian draft legislation of the Motor Vehicle Service and Repair Information Sharing Scheme which is currently in final drafting phase.
Mr Charity said including Telematics will help future proof the law. "Massachusetts passed the Right to Repair Act in 2012 and had to go back and vote to include Telematics. We believe that if our legislation doesn't include Telematics it could be redundant by the time it passes through the Senate. We should learn from the experience of our US colleagues and only vote once," Mr Charity said.
The draft Australian scheme will require car companies to make available all motor vehicle service and repair information on fair and reasonable terms. The industry argues that diagnostic information that is transmitted wirelessly instead of through the OBD (on-board diagnostics) port should be made available to a consumer's repairer of choice.
The proposed Australian law was recommended by the ACCC and it is designed to provide a fairer playing field for the repair and service of the 74 automotive brands in Australia in an industry worth $25 billion annually. The law will compel car manufacturers to share all
mechanical repair and service information with the independent auto repair sector on "fair and reasonable commercial terms".
"The principle of the proposed Australian Motor Vehicle Scheme is that all diagnostic information is available on fair and reasonable terms. If manufacturers undertake the collection of diagnostic data wirelessly, this information should continue to be available on fair and reasonable terms," Mr Charity said.
He said the survey showed that Australian consumers were unaware that data was constantly being captured and sent to manufacturers.
"Obviously if you are running a fleet of vehicles, keeping track of them in real time is important. It also helps in understanding the fuel efficiency of individual drivers along with driver behaviour such as rough braking and aggressive acceleration.
"But there are two problems here – the fact that the car maker is collecting diagnostic information and using that data to sell services to drivers and the fact that car owners have not given their permission – drivers show considerable concern regarding cars being able to transmit data back to the manufacturer with 48% expressing some level of concern, and only 18% expressing positivity."
Other findings from the survey found:
An overwhelming majority of consumers (74%) believe that they should have access to the vehicle data.
It appears somewhat acceptable for the manufacturer, repairer, roadside assistance and/or emergency services to access this information also, but there is a real hesitancy to allow law enforcement, family members and the selling dealership to have access.
Drivers appear comfortable sharing information pertaining to vehicle maintenance with their mechanic (both reactively and proactively diagnosing issues), but there is some discomfort in sharing other data such as giving your insurer access to your driving style (using information such as your speed, acceleration, braking) to calculate your premium.
Only 29% believed the vehicle manufacturer should have access to the data.
77% were in favour of the vehicle owner choosing who has access to the vehicle's data with just 7% opposed.
50% were OK with data being shared as long as it was for a specific purpose with 21% saying the data should not be shared no matter what the circumstance.
71% were extremely or very concerned about the associated risks of data sharing with 71% concerned about the data being sold to a third party to be used for commercial purposes.
Telematics has been progressively integrated into new car design since 2015. The AAAA estimates that there could be more than one million cars on Australian roads that already have that capability. "This is a growing and largely concealed practice and government should respond before the car makers simply embed this technology without our knowledge or our permission. How many car owners know that their vehicle has a SIM card? How many are asked if they are OK about that?"
Click here for the Connected Cars and Data Sharing Consumer Survey Infographic.