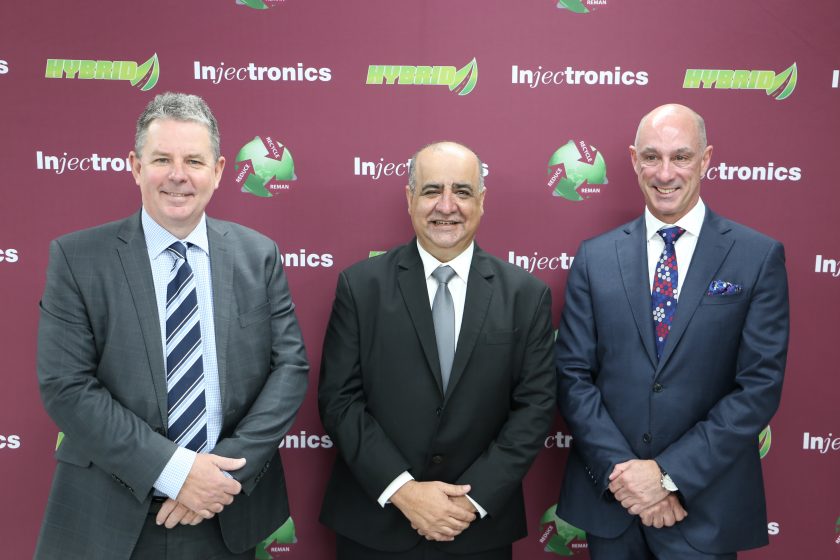 Investment in Manufacturing Drives Australian Automotive Innovation
AAAA CEO, Stuart Charity, was a guest speaker at the launch of IM Group's/Injectronics Australian-first remanufactured hybrid battery exchange program.
Under the program, if a workshop is presented with a hybrid vehicle with a faulty battery, the workshop can fit a remanufactured unit from Injectronics and send back the faulty battery for remanufacturing. The environmental and cost benefits of this process are significant.
"New initiatives like that of IM Group's demonstrate the resilience and smarts of our local companies, who are defying predictions of the total demise of the automotive manufacturing sector. It is in fact, thriving," said Stuart Charity.
"From this remanufactured hybrid battery technology to frontal protection systems, suspension upgrades and hundreds of other examples, Australia's continued success in automotive manufacturing lies in our commitment to investment in research and development, state-of-the-art equipment and skills. This underpins our ability to compete globally on innovation and brand reputation, instead of price."
"Congratulations to Gino Ricciuti and the entire team at Injectronics and IM Group for their work in driving the aftermarket industry forward," said Stuart.
As a great example of Australian innovation in the manufacturing sector, the event was also attended by Senator David Van, Julian Hill MP Federal Member for Bruce, and Craig Ondarchie, Member for Northern Metropolitan Region in the Victorian Parliament.
The IM Group was one of many aftermarket companies supported by the Federal Government's Automotive Innovation Lab Access Grants program, and is a proud AAAA member.