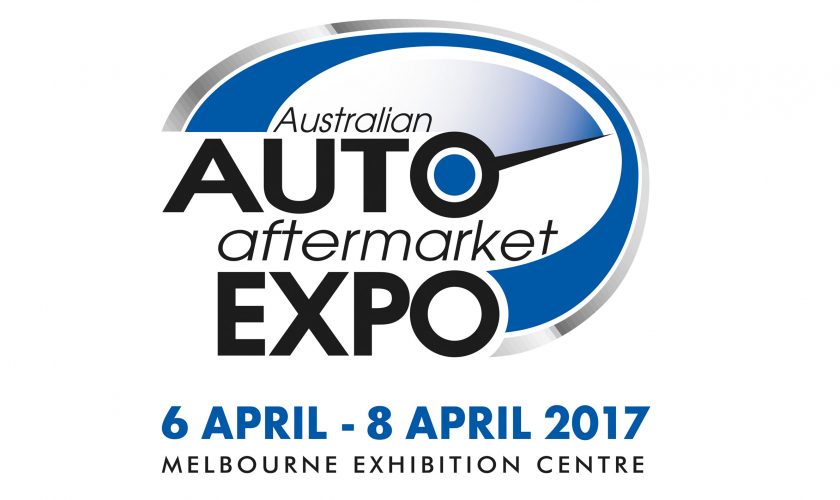 Australian Auto Aftermarket Expo gets set for 12,000 trade visitors
A record number of exhibitor stands and visitor pre-registrations provide the foundation for the automotive aftermarket sector's largest ever trade event in Australia.
The Australian Auto Aftermarket Expo being held 6 to 8 April 2017 at the Melbourne Exhibition Centre delivers abundantly on the theme Build a Better Auto Business.
Opened this morning by Federal Industry, Innovation and Science Minister, Senator Arthur Sinodinos, AO, the Expo is hosted by the Australian Automotive Aftermarket Association (AAAA).
AAAA Executive Director Stuart Charity said the Expo theme continues through its comprehensive seminar program featuring presentations by leading Australian and international thought leaders. "There are seminar sessions covering all aspects of business operations from technical hints to repair and service vehicles, to practical advice on better managing your auto business," he said.
"Expo visitors will also benefit from the unrivalled networking opportunities the event presents. Expo visitors can meet more industry colleagues and share more information in one day at this event than you could in months of stand alone appointments.
"Across five acres of display space, the 2017 Australian Auto Aftermarket Expo and the co-located Collision Repair Expo present 437 company stands, a full sell out of both shows. There are exhibitors representing the very best from Australia and international exhibitors from 20 countries.
"In addition to the 12,000 trade and industry visitors expected to attend, this Expo will also attract international buying groups vital to maintaining the Australian aftermarket's enviable reputation as an exporter of high quality locally manufactured products," said Stuart Charity.
Ready to do business
Stuart Charity said in Australia's challenged automotive industry, the aftermarket is a standout sector experiencing strong growth.
"The auto aftermarket includes manufacturers and suppliers of automotive parts and accessories, tools and equipment, and the providers of mechanical repair and modification services for Australia's 17.6 Million vehicles," he said.
"The Australian auto aftermarket sector employs more than 250,000 people. Aftermarket parts manufacturing is estimated at $11 billion a year and now represents a very significant percentage of all Australian automotive production with exports valued at $1 billion a year.
"Exhibitors come to this show to launch products, research their market and do business. Expo visitors attend to get a snap shot of the latest products, technologies and business management systems – and to do business.
"This successful merging of purposes is the reason this biennial event has grown in size and significance. Businesses in the aftermarket sector now rely on Expo to help them keep up to date, tackle current challenges and seize future opportunities," said Stuart Charity.
Major corporate sponsor of the Australian Auto Aftermarket Expo for the fourth consecutive show is Tenneco brand Monroe. Tenneco Aftermarket Director Roger Lassen said, as the Australian market leader in aftermarket ride performance products, partnering with the Expo is a great fit for Monroe.
"Monroe is proud to present Australia's premier automotive aftermarket industry expo. It is an excellent industry platform and forum. We look forward to meeting many of our national trade customers there," said Roger Lassen.
Expo highlights
In addition to the seminar program running on Friday 7 April and Saturday 8 April, the Expo features a range of special attractions and provides for a diversity of interests from replacement parts, to 4WD accessories and high performance parts, as well as workshop tools and equipment.
Winners of the Australian Auto Aftermarket Innovation Awards (announced at a breakfast ceremony this morning, Thursday 6 April), together with all entries received, will be displayed in the New Products Awards Showcase in the exhibition hall.
Another popular attraction for attendees is the Expo Feature Car Display of vintage, classic and muscle cars.
The Australian Auto Aftermarket Expo has become the major learning and networking hub for the sector and there is a wide range of industry organisations holding conferences, training programs and other meetings in tandem with this event.
Brian Tanti Working Workshop
Melbourne's internationally regarded restorer Brian Tanti will provide live demonstrations of the coachbuilders' art in his Working Workshop throughout all three days of the Expo. Some demonstrations will showcase traditional skills that pre-date the motor car.
The Brian Tanti Working Workshop display will show a 3D Demmeler clamping and welding build table in action. Vehicles on the stand will include a 550 Spyder tribute car made to exact factory specifications, which will have new rear sections shaped.
An Alfa Romeo 1600 Duetto Spider will be on a rotisserie and new panels will be shaped for it using a traditional English wheel machine. A big screen will show highlights from the Brian Tanti Car Chronicles TV segments, the Ferrari Museum and world famous Carrozzeria Autosport coach building facility (http://www.autosport.it/).
In contrast to the classic car work, Brian Tanti will share examples of new technologies, such as three dimensional printing and photogrammetry, and show how they can be used in the service and repair sector. A Holden GTS Maloo will also be serviced during the show.
A visitor to the Working Workshop can enter the draw to take five persons on a private tour of the Fox Museum at Southbank, Melbourne led by Collection Curator Brian Tanti.
Register for free entry
Stuart Charity said while the Australian Auto Aftermarket Expo offers many special features, the real stars of the show are the products and services displayed by exhibitors. "Expo is THE place to see, experience and learn about new things that will help you Build a Better Auto Business," said Stuart Charity
The Australian Auto Aftermarket Expo is a three day event hosted by the Australian Automotive Aftermarket Association every two years. Attending the Expo is free to everyone working in the automotive industry. To save time standing in queues, we recommend you register in advance at https://secure.tradevent.com.au/autoaftermarket2017/ .
Presented by top industry experts, the seminars are also free and very popular, so advance registration is necessary to ensure your place. You can register at http://www.aftermarketexpo.com.au/visiting/seminar/