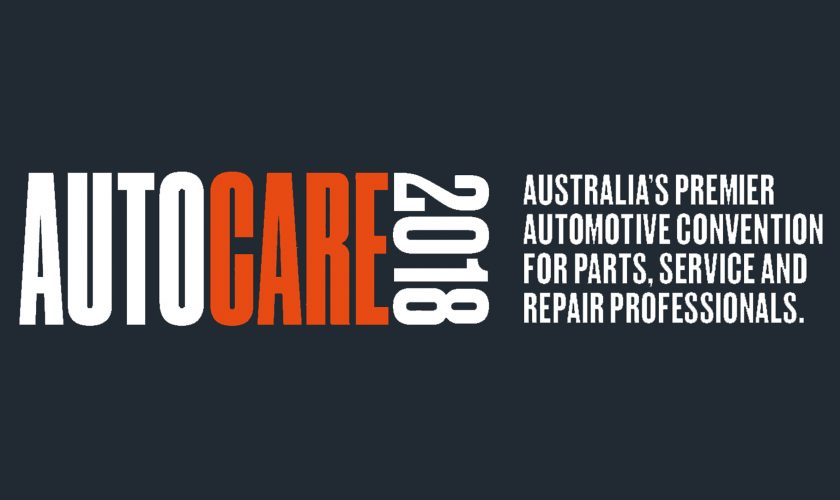 AUTOCARE 2018 Mechanical Repair Stream Program Announced
The premier convention for the repair, service and parts sectors of the Australian automotive aftermarket industry, Autocare 2018, is set to be a must-attend event for the nation's independent automotive repairers, with the Mechanical Repair stream of the convention including a vast array of outstanding key note speakers and educators.
This world class panel of convention presenters will join thousands of industry professionals on May 4 and 5, 2018 at the Sydney International Convention Centre for the inaugural Autocare Convention, the industry's major education and networking event organised by the Australian Automotive Aftermarket Association (AAAA).
The convention is presented by Platinum sponsor Repco and Diamond Sponsor I-CAR, and is supported by a host of the industry's most successful companies including Brown and Watson International, Ryco / GUD Automotive, and Pedders Suspension together with over 80 Silver and Bronze Autocare 2018 partners.
The AAAA is delighted to announce that the Australian Competition and Consumer Commission (ACCC) Chairman, Rod Sims, will provide the opening keynote address at Autocare 2018. The ACCC Chairman's address will outline the major findings and recommendations arising from their market study into the new car retailing industry and its implications for the Australian automotive aftermarket industry, including their recommendation to introduce a mandatory data sharing scheme in Australia.
The AAAA has made a significant investment in ground breaking consumer research which will be presented for the first time at the Convention by leading automotive market research firm TKP. Based on a customer insights survey of 1,500 Australian car owners the findings will provide attendees with a complete understanding of the workshop customer; how they decide which workshop to visit, what factors are critical to customer satisfaction, loyalty and recommendation, the importance of price relative to other considerations on which workshop they use, views on fixed price servicing, perceived differences between independent and dealer workshops and lots more.
Master Technician and International Automotive Technicians Network (iATN) President Scott Brown makes the visit to Australia from the United States to take part in the Mechanical Repair stream of Autocare 2018. He will present on "Digital Tools for Automotive Service Professionals" along with a separate "Today's Automotive Diagnostician" presentation during the Convention.
iATN is a network of 83,000 automotive service professionals from 170 countries who benefit from various forums and rich content databases to expand their knowledge and skill sets, spanning all topics related to the auto industry. In his keynote address Scott will share his observations, knowledge and tips on how automotive technicians and business owners can adapt and prosper in this technology driven, service orientated industry of the future.
United States based Auto Care Association Senior Vice President of Regulatory and Government Affairs, Aaron Lowe, will be joined by the AAAA's Senior Manager of Government Relations & Advocacy, Lesley Yates to provide an update on the global right to repair campaign and the impact of telematics and software driven automotive components on the workshop of the future.
The General Manager of Automate Training, Jonathan Sampson, brings the knowledge of a 25 year career in the automotive industry to discuss who is going to be repairing the cars of the future, what changes need to take place to overcome the shortage of technicians and creating a culture of continued professional development in the mechanical repair industry.
Rachael Sheldrick brings her well qualified expertise as The Workshop Whisperer to this not to be missed convention. As Australia's and New Zealand's leading automotive repair business mentor, Sheldrick will share her tips on how to attract customers that don't even know you exist yet by leveraging the customer bases of businesses outside the Automotive Industry.
Jeff Smit, the Technical Editor, Head Trainer and Director of The Automotive Technician (TAT) will cover "Automotive Technology and diagnostics" in his keynote presentation at Autocare 2018. The convention also gains the knowledge and experience of TAT General Manager and TAT Biz co-founder, Geoff Mutton who will be presenting on "Surviving the Tech Shortage".
Brett Meads, Vice President of VASA, Australia's Automotive Air Conditioning, Electrical and Cooling Technicians Association, will focus on the changes to air conditioning refrigerant requirements while business improvement specialist, Duncan Boyle will deliver his "Driving Business Performance" presentation at the convention.
Technical Writer for the IAME, TAT and Australian Workshop Manager trade publications and fifth generation Diesel Mechanic, Clinton Brett, will be presenting his "Reading Smoke Signals" technical training which provides techniques on using a scan tool to avoid replacing unnecessary and expensive components and understand what data the fault code is reading and why. Scott Thomas, TaT Technical Assistance Moderator also joins the Autocare program delivering an informative technical course on "Catalyst Efficiency".
The convention also includes a gala dinner, live training and technical demonstrations along with a special outdoor feature car display and a trade display featuring over 100 of our market leading companies demonstrating the very latest in technologies and services. We anticipate over 3,000 automotive professionals will attend the combined 2 day formal Convention Program and free trade display and onsite activities, making Autocare 2018 an education, networking and business development event that should not be missed.
According to Stuart Charity, Executive Director of the AAAA, the peak national body representing the $14 billion Australian automotive aftermarket industry, the scope and structure of Autocare 2018's Mechanical Repair stream of presenters and key note speakers has surpassed all expectations.
"The bumper Autocare 2018 schedule of key note presentations and technical training sessions combine outstanding global and local expertise with specific focus on market research, customer trends and emerging technologies to ensure that attendees will be able to learn from their experiences and gain the knowledge required to position their businesses to prosper into the future," Mr Charity stated.
"We are delighted to have assembled such a strong group of industry, business and research identities for the inaugural Autocare Convention in Sydney next May, which should not be missed for those who seek a long and successful future in the Australian automotive industry," He added.
Autocare 2018 will be held at the Sydney International Convention Centre on May 4 and 5 2018. Attendees are encouraged to register early to attend the Mechanical Repair stream of the event across both days at the Early Bird reduced cost of $200 (inc GST) per delegate, or you may select to attend one day of the convention at the cost of $110 (inc GST) per delegate for registrations made by midnight on March 15, 2018. Following that date the standard registration rates are $240 (incl GST) for two days and $135 (inc GST) for one day.
The full Autocare 2018 Convention event and program information, online registration and secure payment portal and accommodation booking service can be viewed at www.autocare.org.au.