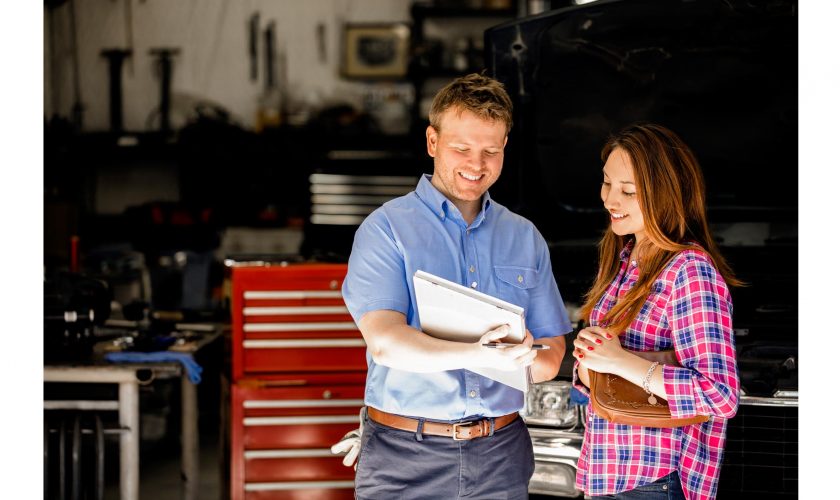 Independent Mechanics Outrank Dealers on Relationship, Trust and Expertise
The Australian Automotive Aftermarket Association (AAAA) has conducted its most comprehensive consumer research study to date to determine the key factors that consumers use to select a mechanic, along with a host of other insights.
This detailed consumer study found that the skills, expertise, trustworthiness and personal relationship with a local automotive repairer assume far more importance in terms of generating long term consumer loyalty when compared to other factors including prestigious premises and even cost, which was a low priority in decision making.
An overwhelming 86% of car owners in the survey claimed to personally know and trust the skill and expertise of their local automotive repairer and are loyal to their mechanic.
"This independently conducted AAAA consumer survey is the most comprehensive insight to consumer attitudes, trends and habits in our industry that has ever been conducted," stated AAAA Executive Director, Stuart Charity.
"It is an invaluable resource that provides a detailed snap-shot of where the independent automotive servicing and repair industry stands with Australian consumers and we are highly encouraged by its results," Mr Charity stated.
Conducted by one of Australia's leading market research companies, The Klein Partnership (TKP), this highly detailed, revealing and insightful consumer study gleaned an outstanding amount of market information from a vast national sample group that included more than 1,500 car owners.
These Australian car owners had their vehicle serviced or had purchased an automotive aftermarket accessory during the past 12 months, providing up to date insights relating to Australian consumers' attitudes and behaviours in specific regard to the servicing and accessorising of cars.
The highlights of this detailed consumer study are many, supporting the AAAA's efforts in ensuring that Australian consumers retain their choice of repairer. 78% of respondents believe that it is important to have a good relationship with their mechanic and 71% of respondents trust their mechanic to select the parts to be fitted to their vehicles. 68% of respondents also like the fact that the person who owns the workshop is also the person working on their car.
Consumers surveyed also displayed a significantly higher level of satisfaction with the services provided by independent repairers as opposed to the services provided by car manufacturer dealer service centres. It is also very clear from the survey responses that many consumers are sceptical about capped price servicing and extended warranty claims.
The consumer survey provided intelligence that workshops can use to attract and retain customers. For example, an important finding was that 55% of the decisions about where to get a car serviced or repaired are made by women. The survey outcomes provide some great tips on how to encourage women to select their business and how to drive higher satisfaction rates with female customers.
According to TKP Director Ron Klein, "The results of this AAAA consumer survey outline the growth opportunities that exist for independent repairers and accessory re-sellers. Consumers definitely trust and feel much more comfortable using local repairers with whom they have established relationships, with trust being the factor that overrides all others, including cost, shiny new premises, coffee machines and loan cars."
"While some misconceptions still exist in relation to the voiding of warranties through the use of non-dealer repairers, the survey results also point toward the progress that the AAAA has made to ensure consumer understanding relating to their choice of repairer. This definitely represents a major opportunity for continued growth for independent repairers across the country," Mr Klein added.
According to the AAAA consumer survey results, during the past 12 months; 67% of Australian car owners had their car serviced, 52% purchased an automotive accessory and 47% had their car serviced and purchased an accessory. Accessory purchases were more prevalent amongst family sedan, 4WD and SUV vehicle owners.
31% of the survey respondents owned cars that were manufactured between 2010 to 2014, 23% owned cars manufactured from 2005 to 2009 and 21% owned cars manufactured from 2015 to 2018. 13% owned cars manufactured from 2000 to 2004 and 9% owned cars manufactured prior to 2000. 47% of the vehicles owned by respondents were purchased second hand from an even spread between car manufacturer dealers and independent car dealers.
Several of these factors point towards the continued retention of vehicles by Australian consumers over extended periods of time (and particularly beyond manufacturer warranty periods) making the role of independent automotive repairers and service providers integral to ensure vehicle maintenance and safety, long after warranties or service agreements have expired.
"The data gained from this large group of consumers uncovers a number of consumer trends that will assist our members to provide even more trustworthy, efficient and high value services to their customers into the future, as more car owners become aware that their automotive servicing and repair decision is not limited to new car dealerships, no matter how old the vehicle is," stated AAAA Executive Director, Stuart Charity.