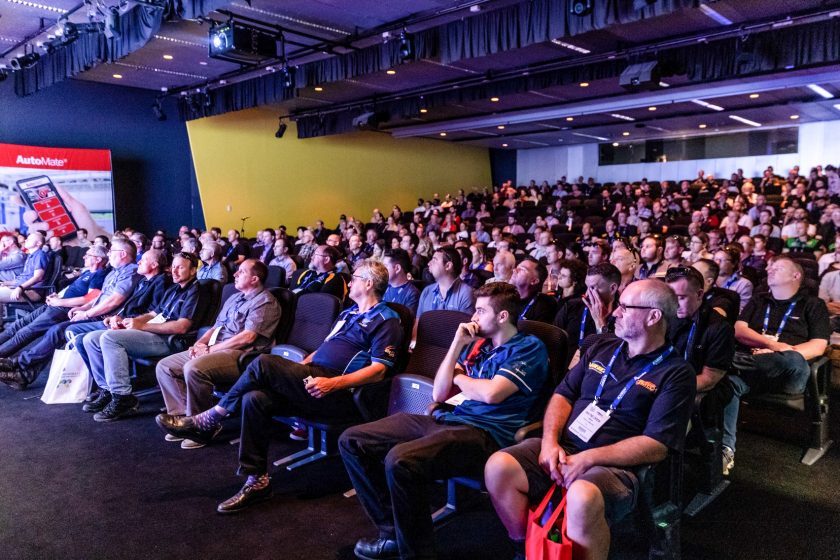 Learn from the Best at the Collision Repair Expo
A comprehensive Seminar Series has been released for the Collision Repair Expo (CRE), providing an unparalleled education opportunity for automotive businesses large and small.
Taking place 7 – 9 April at the Melbourne Convention & Exhibition Centre, and co-located with the Auto Aftermarket Expo, the combined Expo's are the most significant event for Australia's $25 billion aftermarket industry. The Seminar Series forms a core component of the show and delivers on the Expo theme 'The Future of Auto Repair Is Here', in conjunction with the highly anticipated Workshop of the Future Pavilion.
The free Seminar Series, sponsored by I-CAR will be highly sought-after for attendees. A hand-picked selection of respected industry experts will offer practical knowledge on the topics that matter most to the industry. Both engaging and thought provoking, the sessions are designed for workshop owners and managers looking for a suite of tools to gain an edge in business, through to automotive technicians looking to upskill their knowledge and further their careers.
"The Seminar Series has proven to be a key drawcard for the Collision Repair Expo, and we are proud to be delivering an impressive education program designed specifically for our industry. The beauty of the seminar program is it is free to attend, and visitors can pick and choose the seminars that are important to their business," said Stuart Charity, CEO of the AAAA.
Seminar sessions include: How to use digital marketing to grow your business, a discussion on attachment methods, the 5 key drivers of a successful collision repair business, how to diversify to get customers buying more, ADAS from a technician's point of view, gaining the maximum benefit from training, and how to build your business so it doesn't rely on you working 'in' it.
Collision Repair Expo visitors can also attend the Auto Aftermarket Expo Seminar Series. Topics include the latest on the forthcoming Motor Vehicle Service and Repair Information Sharing Scheme, the skills shortage, EVs, and a range of other business development topics designed to aid efficiency and profitability.
Registration for the Collision Repair Expo and seminars is free of charge, however limited tickets are available for each session. To confirm your place, please register for the Expo and select your seminars of interest at www.collisionrepair.com.au/visiting/seminar-series-2022/.