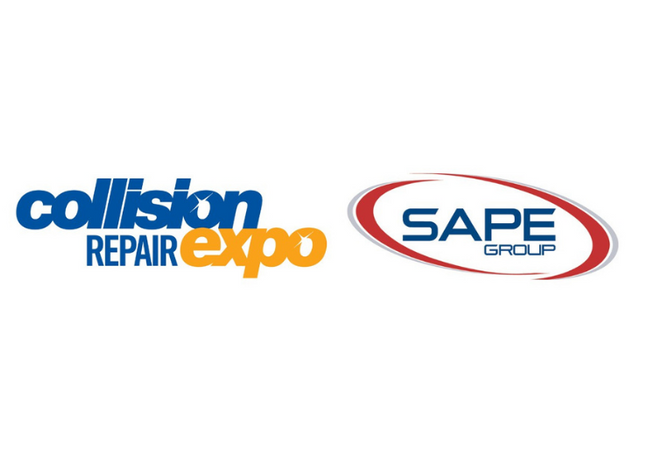 SAPE Group Renews Major Partnership with Collision Repair Expo
The Australian Automotive Aftermarket Association (AAAA) is excited to announce SAPE Group's return as Major Sponsor of the 2024 Collision Repair Expo (CRE).
Taking place from 11 – 13 April 2024, the Collision Repair Expo is co-located with the Australian Auto Aftermarket Expo. The event features the nation's most comprehensive exhibition of body finishing materials, collision repair equipment, plus unique training and business development opportunities, all under one roof at the Melbourne Convention & Exhibition Centre.
Sydney Automotive Paints and Equipment Group's sponsorship showcases the importance of Australia's leading collision repair event, catering to an industry sector with combined annual revenue of $7.8 Billion.
"We are thrilled to have Sydney Automotive Paints and Equipment (SAPE) continue their support of the 2024 Collision Repair Expo as major corporate sponsor. SAPE are a large provider of refinish products and collision repair equipment and are well positioned to benefit from the passionate crowd of industry professionals during the show," said Stuart Charity, CEO of the AAAA.
SAPE is a leading Australian distributor for Glasurit and Baslac paints for BASF Australia and also supply a vast array of collision repair equipment and consumables to vehicle repair facilities around Australia. Paul McMartin, Managing Director of SAPE was excited to renew their relationship with the Expo.
"Continuing our partnership with the 2024 Collision Repair Expo as Major Sponsor was important for SAPE. It's a great opportunity to support an event that brings the industry together and really lifts us up. It's also a valuable tool for SAPE to share how our innovative equipment, technology, products and services make a difference to repairers face to face with Expo attendees," said Paul.
SAPE will join the collision repair industry's leading brands, industry experts and more soon to be released features at an unmissable Expo for the whole collision repair industry. With huge exhibitor demand, the combined Expo's will host over 400 of Australia's leading brands across 21,000 sqm of floor space at the Melbourne Exhibition Centre. With free entry available to all members of the automotive trade, the Expo is expected to see 9,000 visitors attend over the 3-day event, 11-13 April 2024.
For more information on SAPE, head to www.sapegroup.com.au or visit their online superstore at shop.sape.com.au.
For more information on the Collision Repair Expo https://www.collisionrepair.com.au/ Registrations for the 2024 Australian Auto Aftermarket Expo open on 23rd October.