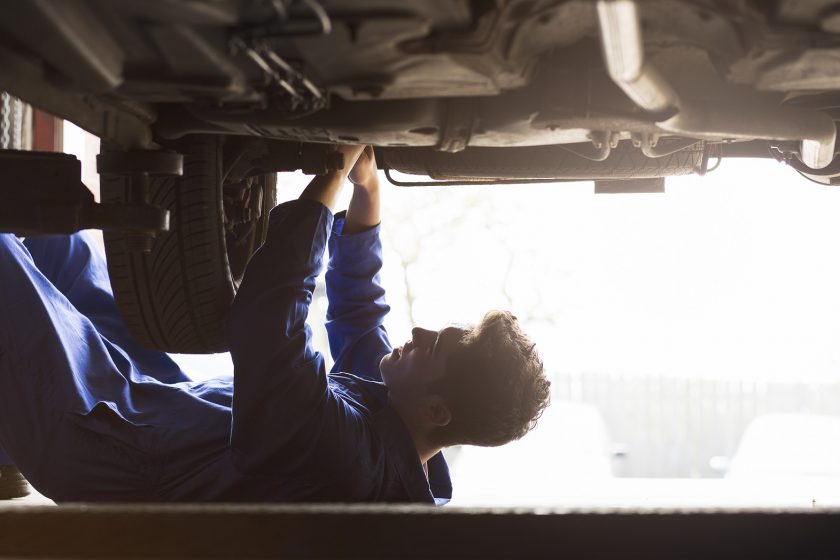 AAAA Strongly Opposed to Mitsubishi's Plan for 10-year Conditional Warranty
As many as 150 submissions have been lodged with the Australian Competition and Consumer Commission (ACCC) strenuously objecting to Mitsubishi's bid to seek approval to offer a 10-year warranty on the condition that the purchaser exclusively acquires servicing from a Mitsubishi dealership
Large scale responses to Exclusive Dealing Notifications are rare and the ACCC has been inundated with opposition from a large number of automotive parts suppliers, industry associations and small independent repairers.
Mitsubishi Motors Australia lodged its application with the ACCC on September 11 seeking approval of the 10-year warranty with the deadline for submissions commenting on the application to be lodged by 9 October.  The ACCC will make a decision on the application this month to either revoke the notification or allow it to stand.
The Australian Automotive Aftermarket Association (AAAA), which represents automotive parts manufactures, parts warehousing and distributors and the independent workshops is vehemently opposed to Mitsubishi's bid.
Association Chief Executive Officer Stuart Charity said Mitsubishi intends to engage in exclusive dealing for the extended warranty – the car owners' warranty is reduced to five years if the purchaser goes outside the Dealer network.  "This type of commercial arrangement is contrary to the Competition Act and must be approved by the ACCC to for Mitsubishi to avoid prosecution," he said.
"Mitsubishi's application constitutes a deliberate attempt to exclude Australian owned businesses from supplying safe and legitimate products and services to consumers and should be revoked.
"Extended warranties promised by car manufacturers are designed to encourage consumers to purchase a vehicle with 'peace of mind'. The fact that car companies feel that they can use conflict-free warranty repairs as a marketing tool is very concerning," he said.
"The reality is that most car owners are unsure or unaware of their consumer rights and fear legitimate warranty claims will not be honoured. They are inappropriately misled and feel they need to accept the conditions of an extended warranty, just to ensure they have a safety net should their new vehicle fail.
"Mitsubishi's 10-year conditional warranty essentially encourages consumers to trade away their statutory rights to avoid any potential future issues. It is a blatant attempt to reinforce the myth promulgated by car companies that the only protection a consumer has on their vehicle is under the manufacturer's warranty."
Mr Charity said there was also real concern that by approving this application the ACCC will set a precedent that other car companies will follow, and likely result in 10-year conditional warranties being offered by many of the car companies operating in Australia.
"Given the average age of registered vehicles in Australia is just over 10 years, the widespread adoption of these conditional warranties would have a detrimental impact on the 30,000 predominately family-owned mechanical repair businesses in Australia as well as the globally recognised $5 billion Australian automotive parts manufacturing sector.
"This will result in reduced competition and choice and drive up the cost of vehicle ownership for all Australians."
GPC Asia Pacific, the largest automotive aftermarket parts supplier in Australia and New Zealand through a network of 517 stores, said in its submission: "We have long championed the cause of choice of repairer for Australia's vehicle owners. Such choice is critical to ensuring a vibrant competitive industry of automotive service and repair workshops, tens of thousands of whom are independent small businesses, as well as a competitive market for the supply of service and replacement parts. The proposed 10-Year Warranty will substantially lessen competition."
Blue Toro Mobile Mechanics said: "What is an affront to consumer rights is that the car companies trade on the lack of consumer power and fear leaving the customer to believe that they can only receive conflict free warranty claims on condition that they never visit an independent repairer for servicing and don't use any part that does not have a Mitsubishi brand name and a Mitsubishi price mark up.
"This is an insidious cycle – make life very hard for consumers, and then frighten them into an exclusive dealing arrangement and never inform them that they already had rights that the car manufacturer does not need to confer upon them.
"If you approve this notification you sanction this poor behaviour and the result will be a loss of benefit for consumers and a loss of innovation for our economy."
Port Adelaide Auto Repairs said: "This proposal will adversely affect our business, a business that has operated providing competitive, friendly, professional vehicle servicing and maintenance to our local Port Adelaide community for over 23 years, a business that employs nine great people that live and transact in our local community. If the ACCC does not revoke the notification it is obvious that other new vehicle manufacturers will follow suit."
As ACCC Chairman Rod Sims has already been quoted in the industry as saying: "The ACCC has seen numerous examples of practices by a number of car manufacturers that raise concerns. We found that there is a dominant "culture of repair" underpinning systems and policies across the industry based mainly around the manufacturer's warranties, when enhanced remedies may be available under Australian Consumer Law."
For further information and interview opportunities with Stuart Charity please contact:
Jos Roder, Marketing Coordinator, AAAA. Ph: 0423 857 072 / jroder@aaaa.com.au