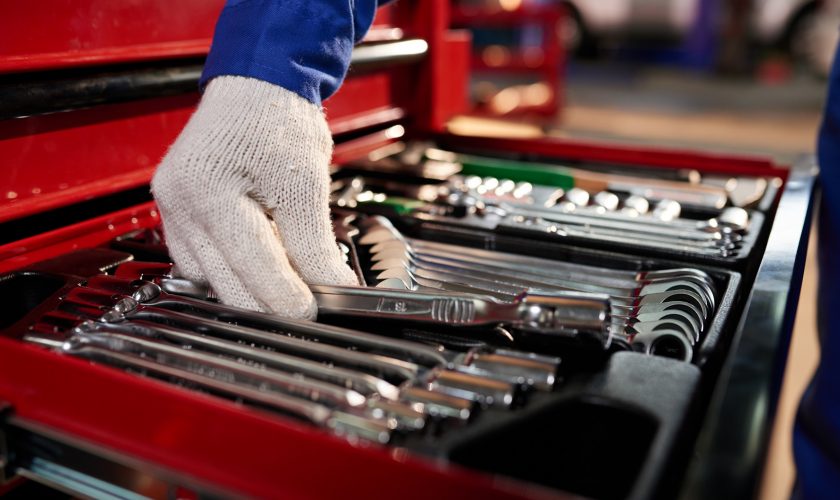 Auto Industry Welcomes COVID-19 Stimulus Payments
The Federal Government's COVID-19 Stimulus Packages will save businesses and jobs in the Automotive Industry. Today the Australian Automotive Aftermarket Association (AAAA) congratulated the government for designing stimulus and financial support packages that will support all business in the automotive supply chain.
"These payments are going to make a remarkable difference to our industry," said Stuart Charity Chief Executive Officer of the Australian Automotive Aftermarket Association.
"We have modelled these programs to simulate the benefit for our members and for many, it's going to mean the difference between surviving this crisis and shutting the doors permanently."
Analysis by the Australian Automotive Aftermarket Association shows that for an average auto workshop of 5 to 6 people, the stimulus packages are going to deliver real benefits to the bottom line.
"These packages are designed around keeping employees which is something every one of our parts manufacturers, vehicle modifiers, auto workshops, parts suppliers and parts retailers want to do."
The AAAA has promoted all the announced packages after simulating what these programs may mean and how easy it is to apply. The programs that are receiving the greatest interest from the auto industry include the Boosting Cash Flow stimulus which can deliver a maximum of $100,000 to small to medium businesses, the Apprenticeship and Trainee program that can provide up to $21,000 and the new JobKeeper program that can provide $1,500 per employee per fortnight for six months.
"The challenge for us as an industry association is firstly, to encourage our members, that are not normally recipients of grants and incentives, to factor this funding into their thinking about whether their business will survive and secondly, to ensure that they register or apply for these programs," said Stuart.
The Boosting Cash Flow program will occur automatically, but other programs require a registration process and AAAA efforts at the moment are dedicated to getting the message out that the Stimulus Packages are real and that they can make the difference between survival and collapse of the business.
"For our workshops and our retailers these programs are unique. We are getting that message out because previous economic stimulus programs require business to make an upfront investment and the government rewards that investment with funds or with accelerated depreciation/instant right off. These programs simply require that our companies keep their employees engaged – something we are happy to do and want to do."
Importantly the new JobKeeper payment will support jobs in businesses of all sizes and maintain the employer-employee relationship in the recovery phase.
"We know from our experience of the Global Financial Crisis, that this makes a difference. Immediately after the GFC, the businesses that maintained a relationship with their employees recovered quicker and were more sustainable in the long-run."
Automotive workshops have not been instructed to close under the current State and Federal restrictions because auto repair is providing essential services to households as well as the transport and emergency services sector.
"We are hearing some confusion from customers that think we are closed – we are certainly not closed, and our sector will remain open provided we meet all of the required precautions until we are instructed by Government to close. We are maintaining very regular communication with Government to ensure that we know when and what advice to give to our members. The message so far is simple, establish the required precautions, minimise physical contact and remain open for business to support the community in this difficult time.
"Many households are now very reliant on essential support services from local Government and close family members to deliver food and other supplies. We are a critical service to ensure that these cars can stay on the road safely and we are continuing to deliver emergency repairs and critical maintenance services. We do understand that some in the community may think that their regular service can be delayed – but please don't make that decision on your own, call your workshop and find out if your next service includes critical components. Similarly, we can't afford for any vehicle to run low on oil. If you are worried about taking time for a full service, see if you can at least call in and have the oil topped up. You will do irreparable damage to your car if you ignore any warning lights on your dash. In the first instance – call your mechanic – they are happy to talk through what your options are," said Stuart.
According to the AAAA, the automotive maintenance and repair sector is adapting and surviving. Some workshops have indeed chosen to close but the AAAA assessment is that less than 2% of workshops have done so.
Most auto repairers have put special measures in place including contactless service – for example, key drops that do not require human to human contact. Similarly, new processes have been put in place in which the internal surfaces of the vehicle and the external entry points are all sanitised prior to returning the vehicles.
"Our members make sure that the car is sanitised before it is returned to the customer: the steering wheel, doors, dash, gear stick – basically every surface is sanitised and the car is certainly safer than when it was dropped off to us."
Everyone is adapting as best they can, and many are offering quicker essential safety checks and sanitising as a free service.
"We have a remarkably agile and innovative sector – our members are responding by delivering services differently or delivering new services that speak directly to our customers' concerns about safety, reducing any risk of contracting the virus and having a safe, reliable means of transport to keep the household running and to look after vulnerable members of our community. We will keep doing this for as long as we possibly can," said Stuart.
To learn more about Government Stimulus and its application within the automotive industry, please email advocacy@aaaa.com.au.