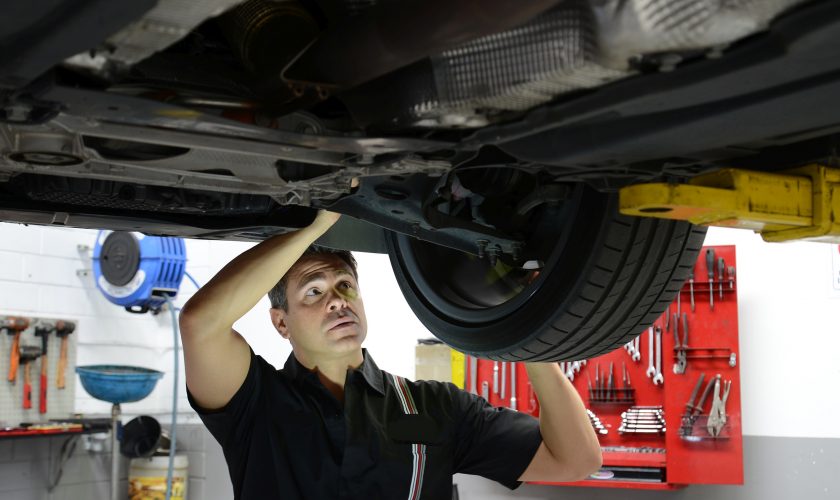 Auto Workshops Hit Hard By COVID-19 But Optimistic About Future
Getting our vehicles serviced and repaired during COVID-19 has taken a backseat, with 83% of automotive service and repair workshops reporting a decrease in revenue, with 50% experiencing a downturn of more than 30%.
The peak industry body, the Australian Automotive Aftermarket Association (AAAA), commissioned ACA Research to survey more than 300 auto service and repair workshops on the effects of the pandemic.
The auto service and repair workshop sector is one of the country's largest, employing just over 150,000 people in 23,000 small businesses.
"When people aren't getting their vehicle serviced or repaired that results in wider implications for businesses that make, sell and distribute brakes, oils, engine parts, tyres etc – a sector itself that employs an additional 360,000 people," said AAAA Chief Executive Officer, Stuart Charity.
"The survey revealed an industry under intense stress but also displaying remarkable resilience.
"Despite taking such a financial hit, the auto repair and service industry is highly optimistic about the future – higher than any other small and medium business type.
"About 50% of our workshops are experiencing a 30% or more downturn. We are only slightly behind the hospitality industry and worse than retail. The reduction in turnover numbers is very concerning but the optimism is encouraging. It was quite heartening to read that 64% of automotive workshops reported that they are significantly impacted in the short term but believe 'we'll get through it."
Victoria is the most affected state with 61% experiencing a 30% or more decline in revenue and Queensland is the lowest at 41%. Regional areas have been less affected with 56% of metropolitan workshops experiencing a 30% or more revenue reduction compared to 40% regionally.
Despite the optimism, the survey showed 12% of workshops were very concerned about surviving post Covid-19. "If we translate that across our industry we will need to be providing some significant levels of support to about 2,750 workshops nationwide," Mr Charity said.
Mr Charity believes the industry had been hit hard because consumers were unsure about whether they could go to a workshop particularly under the well-publicised State restrictions and edicts to stay home.
"Despite this, most see this unprecedented situation as having a short-term impact. They share a level of confidence about the ongoing viability of their business and they are more optimistic of a bounce back than any other sector.
"My discussions with industry leaders indicate a shared understanding that there will be a bounce when restrictions are lifted. Consumers will need to attend to overdue services, or they will need an urgent repair to a vehicle that has been idle for a number of weeks."
Mr Charity said he was heartened to see how workshops were adapting to reduced patronage. "We are hearing of workshops sharing staff between stores within the same group to help each other cope on the busy days and to keep their valued workers in jobs.
"Auto workshops are certainly looking after their people by doing whatever they can to keep their staff. We have a significant labour shortage and we cannot afford to lose our trained mechanics or our apprentices."
The survey also collected data on satisfaction with government response to the pandemic.
Lesley Yates, AAAA Director of Government Relations, said: "85% are either 'somewhat' or 'extremely satisfied' with the government business response. 36% of workshops were extremely satisfied which is higher than every other small business sector.
"The survey also showed good take up of both the JobKeeper (52%) and the Apprentice wage support offer (78%).
"Interestingly, and perhaps as a demonstration of the optimism in auto workshops, 25% of businesses are taking up the instant asset write-off and accelerated depreciation deductions.
"Clearly some businesses are in a positive financial position and can invest in tools and equipment during these hard times. These workshops are going to be able to gear-up quickly and meet the market in what is likely to be an increase in consumer activity during the recovery."
CLICK HERE to take a look at all the survey results.