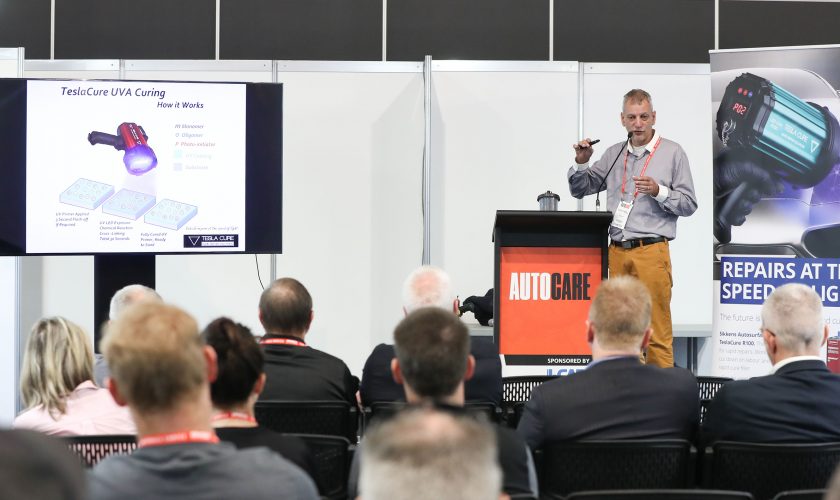 Autocare 2020 – Built to Benefit Business
With an unrivalled collection of the best automotive trainers, technicians and leaders from around the world, Autocare 2020's tailored conference streams are the best way to invest in your future automotive success.
The education led convention, including a free trade show, addresses the latest global trends and brings together thousands of industry professionals across the automotive parts, service and repair sector.
Taking place June 19 – 20 at Brisbane Convention & Exhibition Centre (BCEC) and hosted by the Australian Automotive Aftermarket Association (AAAA), Autocare 2020 will feature three tailored conference streams, detailed below, and a free to industry Trade Show.
The Autocare 2020 keynote speakers are high profile international aftermarket leaders. Bill Hanvey, the President and CEO of the Auto Care Association in the U.S. will discuss the threat that connected cars and other disruptors present to our industry, and the steps being taken globally to address these. Frank Massey is a legendary automotive technician and trainer from the U.K who will provide advanced training on diagnostics, NVH and WPS.
The three Autocare conference streams are designed to provide speciality knowledge and foster business growth in these key aftermarket areas.
The Mechanical Repair – Technical stream will provide supercharged technical training for automotive technicians. A variety of important and topical technical sessions will be hosted by some of the industry's best and brightest. Topics include: 'CAN BUS Diagnostics and Automotive Programming Using J2534', 'Forward Thinking – 5 Ways Repairers Must Take The Initiative – Now', 'Hybrid Vehicle Training', 'Scan Tool Data Interpretation and Oscilloscope Fundamentals' and 'DPF Forced Regeneration Not Required'.
Targeting workshop owners and managers, the Mechanical Repair – Business Improvement stream will provide attendees with tools, insights and industry trends designed to improve efficiency, sustainability and profitability. Topics include: '3 Ways To Connect With Your Female Audience', 'Planning Succession For Your Business', 'Challenges & Opportunities In The Australian Automotive Repair And Service Industry', 'Driving Business Performance – Maximising Business Tools To Increase Profit', 'Find And Keeping Great Employees – What Can You Do Better?', and 'Future Technologies'.
The Automotive Suppliers stream targets senior managers from aftermarket parts and accessories companies, who are looking to learn the latest global developments and automotive trends. Topics include: 'Vehicle Modifications – The Future', 'How to Sell to Women Who Love Cars', 'Challenges & Opportunities in the Australian Automotive Repair And Service Industry', 'The Future Of Digital Marketing', 'Transport Challenges Of The Future' and 'Trends In Automotive Product Development, Testing & Validation'.
While the line-up of speakers and topics has been carefully selected to meet the needs of Mechanical Repair – Technical, Mechanical Repair – Business Improvement, and Automotive Suppliers, the conferences allow for tailoring to individual needs. Registered delegates can attend any selection of sessions across any of the streams, to tailor their learning experience to their individual business circumstances and career goals.
The value of Autocare 2020 is further enhanced by the free to industry Trade Show. Close to 100 top Australian companies will show the latest products and services, and offer interactive displays. Anyone working in the industry can register for the Trade Show free of charge via autocare.org.au.
An Autocare Gala Dinner will be held on Friday 19th June. It will host inspirational Zimbabwe auto technician, Taurai Raymond Sewera, and celebrate the 40th Anniversary of the Australian Automotive Aftermarket Association (AAAA). This will be a special evening to celebrate the industry's rich history and all those who have worked tirelessly to ensure its future success. To register for Autocare 2020 and see a full program of speakers, topics and activities, head to www.autocare.org.au. Get ready to transform your automotive future.