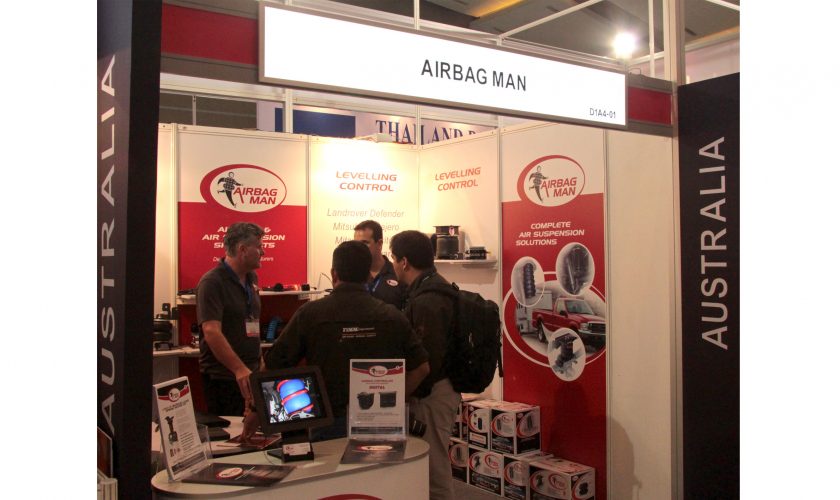 Automotive Aftermarket Exporters Target Indonesian Market
A bumper delegation of Australian automotive aftermarket manufacturers targeted the 2014 Indonesia International Auto Parts, Accessories and Equipment Exhibition (INAPA) held recently in Jakarta.
INAPA is the leading automotive trade fair in the Association of Southeast Asian Nations (ASEAN) region attracting buyers representing the whole supply chain from car manufacturers, to distributors and repair workshops.
Australia Automotive Aftermarket Association (AAAA) Senior Manager Government Relations and International Ben Bartlett said the Indonesian market has great potential for Australian automotive aftermarket brands.
"A huge population with a rapidly growing middle class, combined with a growing desire to better maintain and even modify vehicles makes Indonesia a priority Australian export market." said Ben Bartlett.
"Recognising this potential, the AAAA coordinated Australia's first national pavilion at INAPA. We were overwhelmed at the response of the Australian aftermarket industry when the initial exhibition space was sold out in 24 hours.
"We subsequently filled two more allocations of display space with 16 Australian companies participating in the 200 square metre pavilion. It was a very successful venture, particularly for those businesses entering the Indonesian market for the first time.
"This Indonesian exhibition is a microcosm of the ASEAN market, which is difficult to enter due to a range of factors, including the complexity of the supply chain. This makes the task of identifying the most appropriate local partner companies more challenging compared to more developed international markets.
"Those participating in the AAAA pavilion at INAPA have now made a successful entre into the region. They better understand the key next steps on the path to becoming a supplier to this expanding market," said Ben Bartlett.
First time international exhibitor Redarc had identified the growing Indonesian region as a potential export market. Redarc National Sales and Marketing Manager Ben Marsh said the company learned key points for its future involvement in export trade fairs.
"The INAPA show was a great learning curve for us. We identified a number of opportunities in the region as well as gaining invaluable experience participating in a show with other Australian Exporters," said Ben Marsh.
Experienced trade fair exhibitor Opposite Lock enjoyed a successful INAPA show. Opposite Lock Global Export Director Gary Turner said that with Indonesia among the top 10 growth economies, it is a priority market for the company's product range.
"We were excited with our results at INAPA and did sign contracts. We also learned some important things. Working in our favour is the general awareness that Australia is a supplier of high quality product." said Gary Turner.
The AAAA coordinates regular trade missions to key export destinations in addition to hosting Australia's largest aftermarket industry expo. The 2015 Australian Auto Aftermarket Expo will be held 16 to 18 April in Melbourne.