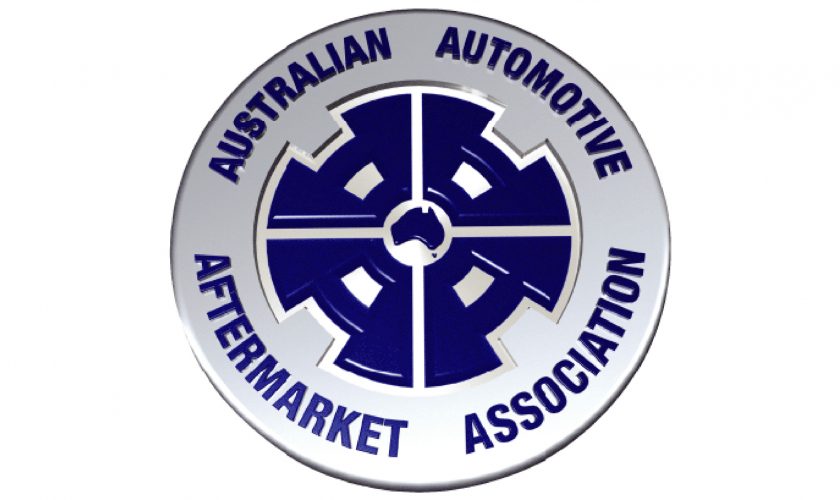 Automotive Aftermarket Upbeat & "In a Sweet Spot"
The biennial Automotive Aftermarket Conference held in Melbourne on 22 May presented a positive picture of the industry with speakers highlighting its strength and strong growth prospects.
Convened by the Australian Automotive Aftermarket Association (AAAA), the conference attracted 180 delegates from across Australia and 200 guests networked at the gala dinner. AAAA Executive Director Stuart Charity said there was a "huge buzz" throughout the day and into the evening with attendance up 25% on the last conference held in 2012.
"All conference sessions delivered positive news about the industry's position and optimism about its future," said Stuart Charity. "A wide range of social and economic factors indicate that the automotive aftermarket will enjoy continued growth. Government plans for increased investment in infrastructure – particularly roads – augers well with vehicle sales continuing to reach about a million per year."
Think outside the box
Grant Thornton Australia National Head of Manufacturing Mark Phillips told the conference that when car production ceases in Australia in 2017, it is not all gloom and doom. He said that 50% of current automotive manufacturing will continue after the last mainstream vehicle assemblers leave.
Mark Phillips said the aftermarket is a key contributor to the automotive industry, yet has received only minor government assistance. "The aftermarket already accounts for 36% of Australian automotive manufacturing. Being nimble and quick to market is a key strength of aftermarket manufacturers. They are closer to their end consumer and do not suffer the long production planning lead times of vehicle manufacturers," he said.
"The aftermarket commercialises its research and development quickly, has sophisticated marketing, packaging and distribution knowhow and is entrepreneurial. Perhaps most importantly, they are profitable.
"The opportunity is that today's Australian aftermarket can be tomorrow's original equipment supplier. By thinking outside the box, the Australian aftermarket can deliver replacement parts and accessories to global automotive markets and can diversify into new markets like defence, medical, agriculture and industrial and heavy equipment sectors.
"The Australian automotive industry is undergoing change, but it is not ending. There are significant opportunities beyond 2017," said Mark Phillips.
Population growth benefits automotive aftermarket
KPMG Partner and demographer Bernard Salt said the aftermarket is now in a sweet spot for growth with strong population growth driving household formation and a mini baby boom.
He presented data highlighting how the expected population growth of 4.2 million people between 2013 and 2023 will provide growth drivers for the aftermarket:
Busy families drive the daily school run and to sports.
Young adults are forming new households and buying new cars.
Mature adults and active retirees have two car households, enjoy social outings, touring, camping and caravanning and restore hobby cars.
"In addition to ongoing maintenance and repair business, the consumer demand powered by the changes in demographic profile will expand the accessories, performance parts and 4WD market segments," said Bernard Salt. "At this conference there was a real vibrancy in the room… this is a confident industry.
Conference delegates also heard speakers covering key aspects of business operations, human resources, inventory management, export development and marketing topics, including building brand awareness, social media and public relations.
Stuart Charity said the upbeat AAAA conference reflected the confidence in the aftermarket. "The Australian automotive aftermarket already exports more than $800 million worth of product. This sector is innovative, flexible and open to opportunity," he said.
"With the right government policy settings during this turbulent time in Australia's automotive industry, the aftermarket will emerge even larger and stronger.
"We thank all conference presenters for sharing their expertise and inspiration to take on all challenges to grow our successful sector of the automotive industry," said Stuart Charity.