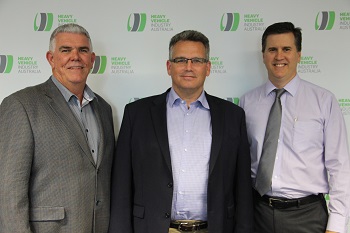 HVIA appoints new president as Martin departs
The Heavy Vehicle Industry Australia (HVIA) has picked its new president following the retirement of board member and former president Bob Martin.

DANA Australia MD Peter Langworthy paid tribute to his predecessor for the role he played at a time when HVIA was transitioning from its Commercial Vehicle Industry Association of Queensland (CVIAQ) roots.

Langworthy's appointment was based on a vote during HVIA's first annual general meeting (AGM) on Wednesday.

"I am honoured and humbled to be able to contribute to the HVIA and help represent this great industry," Langworthy says.
AAAA member Dana Australia was recently mentioned in ATN Magazine. The read the full article, please click here.