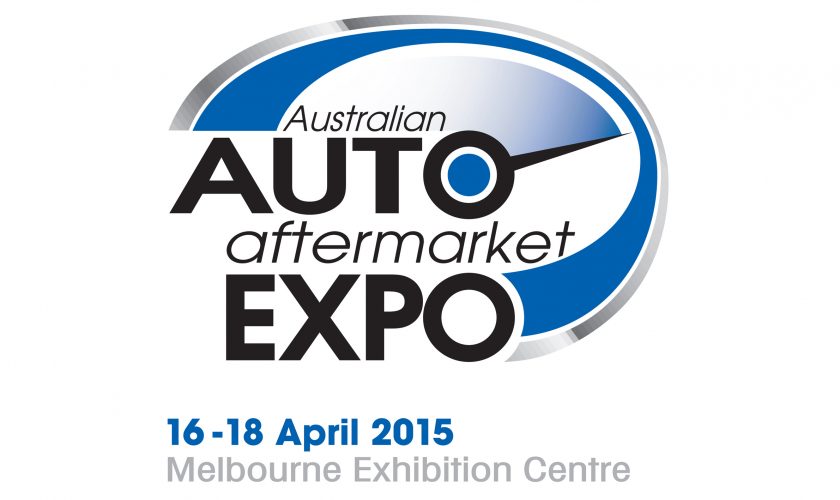 New Products to Star at 2015 AAAExpo
The 2015 Australian Auto Aftermarket Expo to be held 16 to 18 April in Melbourne will offer visitors the opportunity to experience the very latest products, services and technologies our industry has to offer.
Hosted by the Australian Automotive Aftermarket Association (AAAA), the Expo will provide workshop owners, managers, technicians and apprentices a unique information gathering experience over three action packed days.
AAAA Executive Director Stuart Charity said this will be the largest exhibition of automotive aftermarket products and services ever held in Australia, and will also provide a great learning and information sharing opportunity for the industry.
"One reason why the Expo is held every two years is to ensure that the products and services presented reflect new ground breaking technologies – not just different packaging," said Stuart Charity.
"This biennial timing also ensures that the Australian Auto Aftermarket Awards program entries represent fresh ideas and the latest technical developments. The Awards program has been revised and will feature expanded categories and refined entry criteria providing greater opportunities for small companies to nominate.
"We encourage all AAAA members to have a close look at the new Awards entry information on our website www.aftermarketawards.com.au and prepare your entry for submission by 31 January 2015," said Stuart Charity.
Expanded Seminar Program
The information sharing aspect of the event has been greatly expanded in recent years. "The seminar program for 2015 is near complete and will soon be announced," said Stuart Charity.
"It will be the most comprehensive seminar series we have offered with an extensive range of topics covering technical information, fault diagnostics and the management of small businesses. We are also adding timely new subjects such as telematics, managing employees and online marketing. Entry to the Expo and attendance at these sessions is free of charge to all trade visitors.
"In addition to the Seminar Program we organise for visitors, the Expo is now a destination for many supporting associations representing a wide range of sectors of the automotive industry.
"About 20 supporting organisations from across Australia, New Zealand and the USA will participate in the 2015 Expo. Most are hosting their own co-located events, including member meetings, networking events, awards presentations and conferences.
"The Auto Aftermarket Expo is the only venue that provides this extraordinarily diverse information sharing and networking opportunity for Australian businesses. This is a key reason why we continue to run the Expo as a trade only event," said Stuart Charity.
Enhancing the Visitor Experience
The industry organising committee has focused on increasing the value that visitors gain from attending the 2015 event. The benefits begin with a special website link to streamline your Expo accommodation bookings at http://conferences.ozaccom.com.au/2015/aut15/index.aspx
A range of visitor benefits are also being explored to add value to your Expo visit. For example, the opportunity for interstate and international visitors to secure a discount voucher to use at the Crown complex next door to the Melbourne Exhibition Centre and a range of discounted "Destination Melbourne" tour packages.
Emphasis this year is also placed on providing opportunities for visitors, their friends and families to enjoy being a tourist in Melbourne, which was again voted the world's most liveable city in 2014. "Whether visitors are from out of town or from Melbourne's suburbs, everyone can enjoy being a tourist in this vibrant and dynamic city," said Stuart Charity.
"From the opening of the doors at 10am on Thursday 16th April – to the free Happy Hour sponsored by Gates Australia on Friday 17 April from 5.00 to 6.00 pm – to the closing bell at 5.00 pm on Saturday 18 April, the 2015 Expo will provide the biggest and best opportunity to prepare your business for the challenges and opportunities that lay ahead in the automotive aftermarket," said Stuart Charity.