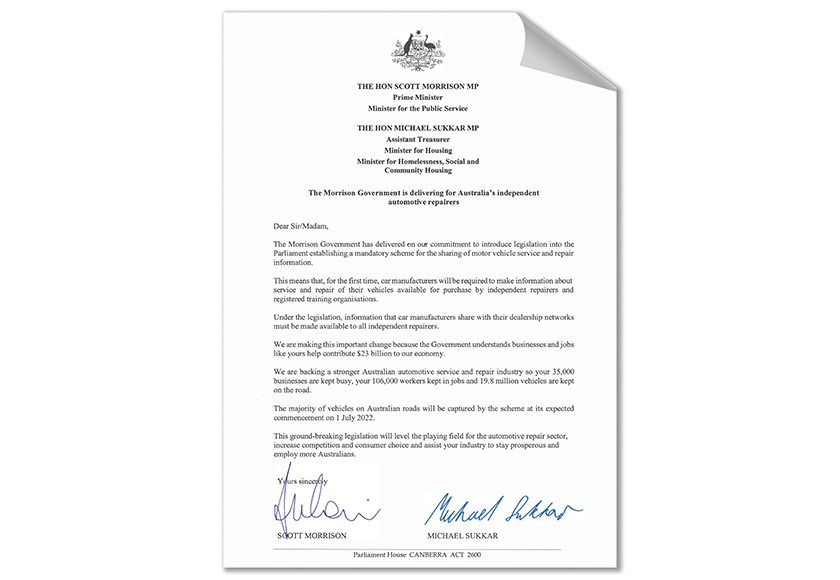 Prime Minister's Open Letter to Automotive Repair and Service Community
The introduction of Legislation for the sharing of Automotive Service and Repair Information into the Australian Parliament on 24 March 2021 was a momentous occasion for the automotive service and repair industry.
As a demonstration of the Morrison Government's commitment to this Legislation, we are delighted to publish an open letter to Australia's automotive repair and service community co-signed by Prime Minister Scott Morrison and Assistant Treasurer Michael Sukkar.
The letter is an important milestone in our 12 year journey championing this fight, alongside our members, and the broader service and repair industry, and it is an achievement that we should all be proud of. To learn more about this legislation, read the April issue of the Australian Automotive Aftermarket Magazine.