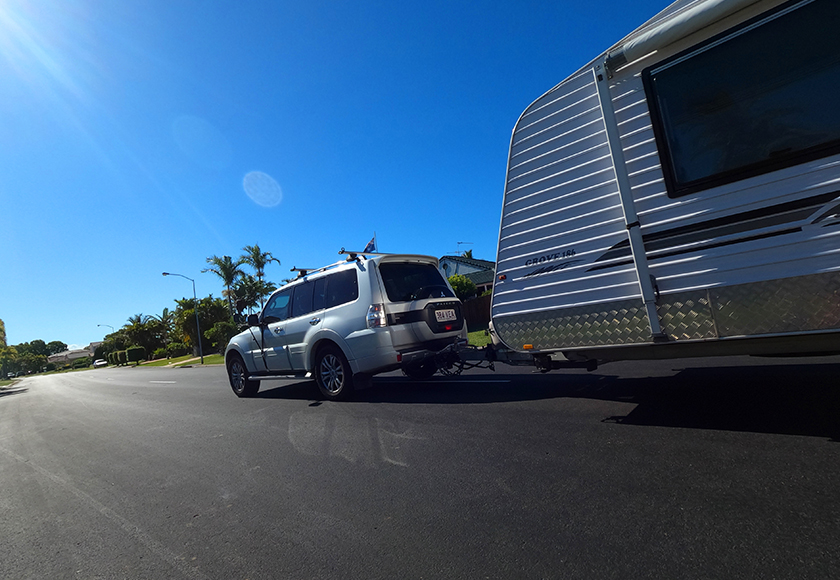 Queensland Government Releases Draft Gross Combination Mass (GCM) Vehicle Modification Code
Following the establishment of a Gross Combination Mass (GCM) Technical Working Group by the Australian Automotive Aftermarket Association (AAAA), a draft GCM Vehicle Modification code was released this week by Queensland's Department of Transport and Main Roads (TMR).
The AAAA explains that the number of customers requesting Gross Combination Mass upgrades has increased substantially, with larger vehicles and larger towing loads requiring modifications to the lead vehicle to ensure motorists are not overloading; damaging their vehicles or taking risks that affect road safety.
While the industry has of course wanted to be able to respond to consumer requirements with confidence, this has been difficult as the pathway for GCM approval has been inconsistent between the Australian states, leading to uncertainty for all involved.
"The AAAA has felt for some time that there was a range of issues and opinions regarding GCM and we took the step to hold an industry forum to air these perspectives," AAAA Director of Government Relations and Advocacy, Lesley Yates, explained.
"Shortly after this forum, we formed the GCM Technical Working Group to design a suitable test protocol as a starting point for a dialogue with state regulators.
"This process has been very rewarding, particularly as the AAAA has been able to bring together our well-respected industry engineers to collaborate on proposed industry standards which has been a first for our industry.
"We certainly appreciate that this Queensland TMR draft is now open for consultation and see it as an avenue forward for consumers and for industry.
"It has been a very positive process so far and I am pleased to report we are now in dialogue with the regulators around the testing models to ensure we can move forward with one that is not based on any sort of biased perception regarding aftermarket vehicle modifications.
"This draft is still some way from what we have proposed, and we are currently formulating our response based on our view that good regulation supports responsible engineering.
"If we can have vehicle standards that are fit-for-purpose and based on sound automotive engineering principles, that will be a good result for all. But if the Code requires testing that is either not available or not required, then this could discourage car owners from modifying their vehicles to safely carry more weight – clearly not a good outcome for road users or for the aftermarket Industry."
The AAAA explains that its initial analysis of the draft has highlighted some ambiguities and uncertainty, and it warns that in some areas, the draft strays into regulatory issues relating to Gross Vehicle Mass upgrades. The AAAA warns that this over-reach could have implications for the commercial viability of GVM upgrades in Queensland.
"This whole process began with an industry-led starting point which leveraged the considerable engineering and product development expertise of our industry," Lesley said.
"To have the government regulators respond by openly considering this industry-led protocol and offering a consultation paper is a promising step and we are looking forward to an open and mutually respectful consultation process. The result should be that consumers are able to undertake vehicle modifications with confidence.
"Whilst we do not agree with all of the content of this proposed GCM Code, we are particularly impressed with the Queensland Department of Transport and Main Roads and we congratulate and thank the Honourable Mark Bailey MP for his leadership on this matter in Queensland.
"This week's action represents the breaking of new ground in not only the area of vehicle modifications, but also in regard to the creation of a new collaborative and mutually respectful dialogue between the Queensland Government and Australia's automotive aftermarket industry.
"We hope to undertake more activities using this model of formally convening Technical Working Groups comprised of the best automotive engineering minds in our industry."
Draft GCM Code now open for feedback
A copy of the draft code is available now for review. To access the draft code, AAAA members can contact the AAAA via advocacy@aaaa.com.au
Additionally, AAAA members may contact the AAAA if they wish to have their responses included in a collaborative industry feedback document which will soon be submitted by the AAAA to TMR. To do so, email advocacy@aaaa.com.au before 7 April 2021.