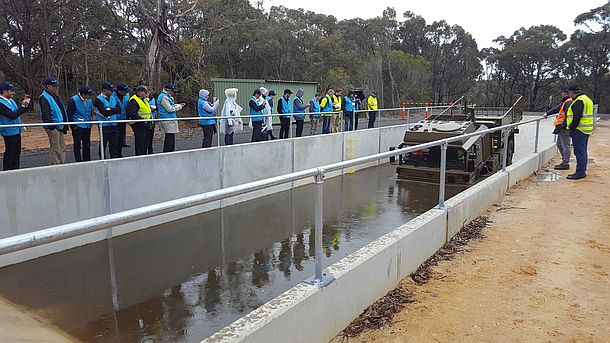 Rheinmetall shows off Army's new trucks
Rheinmetall MAN Military Vehicles Australia this week showcased tactical logistics trucks to be deployed with Army before international visitors as part of the Intelligent Transport Systems Demonstration Day hosted by Linfox at its Australian Automotive Research Centre (AARC).

The capability of Army's new trucks was demonstrated by three vehicles going through a series of articulation and landing craft obstacles, as well as performing fording and load handling activities.
Adelaide based AAAA Member Supashock was mentioned in an article on www.australiandefence.com.au. To read the full article please click here.