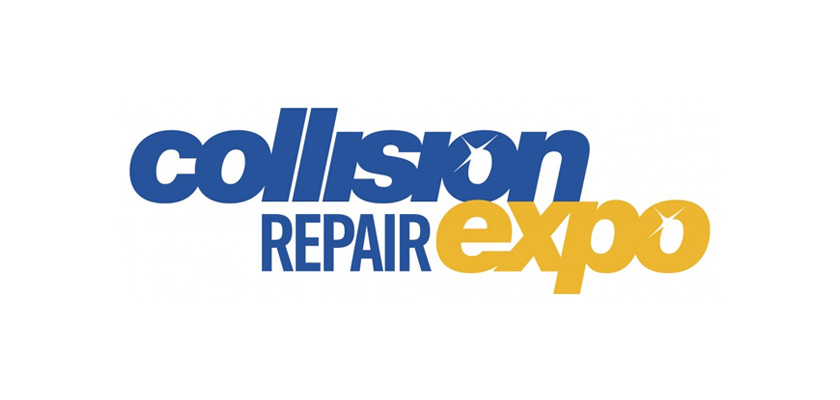 See new products, learn and network at Collision Repair Expo
The Australian crash repair industry's premier event – the Collision Repair Expo to be held 16 to 18 April 2015 in Melbourne – will deliver what trade visitors want.
The host of the Collision Repair Expo – the Australian Automotive Aftermarket Association (AAAA) – will present:
The nation's largest exhibition of body finishing materials, crash repair equipment and tools.
An educational seminar program to update you on technology and help you run your business better.
The industry's biggest networking opportunity.
AAAA Executive Director Stuart Charity said formal research conducted with visitors to previous biennial Collision Repair Expos clearly identified what industry suppliers and workshop owners and managers want from the show. "We are deliberate in our targeting on the three key elements of the latest products, educational opportunity and meeting old and new industry associates," he said.
Experience the Latest Products
With the Expo fully booked by keen exhibitors many months ago, there will be no shortage of new products representing the latest Australian and international technologies. "The range of products is incredible. You will see everything from large alignment benches; to cutting, joining and heating equipment; surface preparation and coating products; spray booths; and all the consumables you need to run a workshop," said Stuart Charity.
"The Expo is a one-stop-shop opportunity for workshop operators. You could fit out a whole smash repair business in a single visit to this show. And that would include products and services needed to operate the business aspects of the workshop," he said.
The cream of the crash repair industry suppliers have booked to display their products and services at this Expo. You can check out the complete exhibitor list at http://www.collisionrepair.com.au/whos-exhibiting.
See and Learn at the Expo
Visitors can also see the newest surface finish products demonstrated during the Expo in the Lowbake Spray Booths conveniently installed on site. "This attraction is hugely popular because you see new technologies demonstrated live right before your eyes in glass walled portable spray booths," said Stuart Charity.
"All the while, you sit comfortably, but close to the action, and listen to the demonstrators describe their products and processes as they work with surface preparation materials, traditional and water based paint systems, and traditional and infra red curing.
"Where else can you see the world's leading surface finish suppliers' products perform right in front of you? Only at Collision Repair Expo.
"In addition, visitors can learn from the comprehensive Collision Repair Expo Seminar Program. Presented on Friday 17 April and Saturday 18 April, 2015 by recognised industry leaders, the Expo Seminar Program includes nine sessions designed to help you improve your business performance.
"The topics range from technical sessions about new technologies through to expert advice on management and business control systems. Many seminar presenters are international experts and this presents visitors with unique learning opportunities that come only at Expo time," said Stuart Charity.
While your entry to the Expo and the Expo Seminar Program are free, bookings for the seminars are essential and can be made at http://www.collisionrepair.com.au/seminars.
Network with Industry Leaders and Colleagues
As the region's premier crash repair industry event, the Expo will attract thousands of visitors and industry leaders to the Melbourne Convention Centre. "This concentration of industry expertise in one place every two years has made the Expo the perfect place for industry people to meet, do business and exchange ideas and experiences," said Stuart Charity.
Delegations representing industry associations, supplier and insurance groups from across Australia and New Zealand will attend.
The Expo also offers visitors the chance to meet industry stars. For example, regular Expo exhibitor 3M will give you the opportunity to see renowned designer and "Overhaulin" television star Chip Foose on the company stand.
The 3M Australia New Zealand Automotive Aftermarket Division (ANZ AAD) announced that the legendary owner and chief designer at Foose Design will return to Australia in 2015. He previously visited Sydney in 2013 and has timed this visit to coincide with the Collision Repair Expo in Melbourne.
3M ANZ AAD Marketing Manager Steven Perez said: "We are incredibly excited to welcome Chip back to Australia and look forward to working with him on demonstrating the latest innovation and technology from 3M. Not only will Chip attend the Expo, but he will also meet the fans, talk shop and get on the tools . . . of course!"
Chip Foose is keen to visit Australian fans again. "I'm very excited to return to Australia with our long time sponsor 3M for the 2015 Collision Repair Expo in Melbourne. It's always a treat to see the amazing craftsmanship on display. I will enjoy engaging with our passionate fans in Australia," he said.