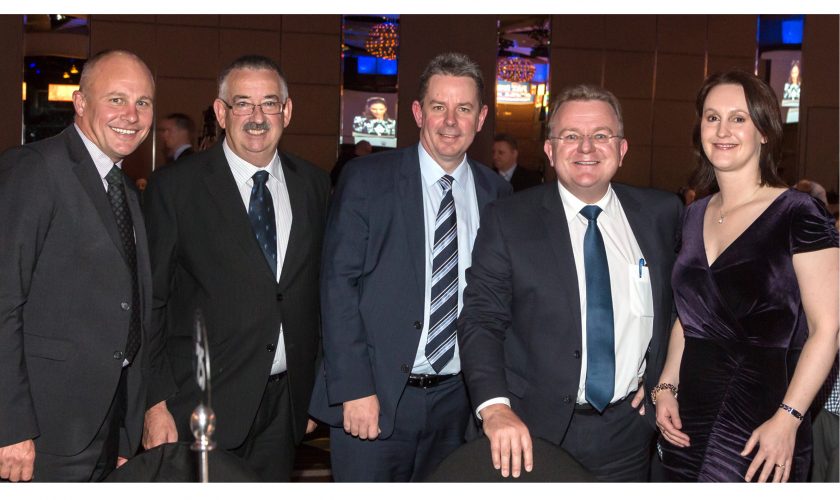 AAAA: Holden Leads in Sharing Repair Data with Workshops
The Australian Automotive Aftermarket Association (AAAA) welcomes GM Holden leadership in sharing vehicle repair information with independent workshop operators.
The Agreement on Access to Service and Repair Information for Motor Vehicles – signed by five key automotive industry and consumer groups in December 2014 – set requirements for the type of information to be made accessible to independent repairers.
Parties to the agreement are the AAAA, Australian Automobile Association, Australian Automotive Dealer Association, Australian Motor Industry Federation and the Federal Chamber of Automotive Industries.
The agreement provides for access to all information required for the diagnosis, body repair, servicing, inspection, periodic monitoring, and reinitialising of the vehicle, in line with the service and repair information manufacturers provide their authorised dealers and repairers. Independent workshops are required to pay a reasonable fee to access this data.
AAAA Executive Director Stuart Charity said the Association recognises GM Holden leadership in the Australian market with respect to its action to share repair and service information. "By opening access for all Australian repairers to the AC Delco Technical Delivery System, which is now populated with Australian vehicle specific content, GM Holden has taken a big step forward," said Stuart Charity.
"Since 2009, AAAA has led the drive to create a level playing field for the service and repair sector. The 2011 Commonwealth Consumer Affairs Advisory Council (CCAAC) report recommended that the industry develop a code of conduct for data sharing. Bruce Billson, the former Federal Minister for Small Business, facilitated the challenging negotiations between the parties.
"AAAA hopes that GM Holden's initiative creates a precedent that will be followed by all car companies operating in Australia. This will achieve our aim to ensure all Australian vehicle owners retain their right to choose who repairs their vehicle – a dealer or an independent workshop.
"AAAA acknowledges that Toyota/Lexus, Ford, Audi/Skoda, Jaguar/Land Rover and BMW have also made some technical information available. But their current efforts all fall well short of what is required under the industry Heads of Agreement.
"Together with GM Holden there are now nine car brands out of the 68 sold in Australia offering some level of data access. That leaves a long way to go in ensuring competition and choice for all car owners," said Stuart Charity.
Regulation Still a Real Option
All multi-national car companies operating in Australia already make data available to independent workshops in their European and North American markets and are members of the FCAI. Car companies have had nine months since signing the voluntary agreement to deliver effective access to this data.
Stuart Charity said all brands must quickly follow Holden's lead to demonstrate that a voluntary agreement will work. "The Heads of Agreement set a 12 month timeline to review whether it has had a meaningful impact on the availability of repair and service information," he said.
"If this does not occur as a result of this voluntary process, we will advocate strongly for the Federal Government to introduce a mandatory solution, as has been done in Europe and the USA.
"The time is ticking for all car companies selling vehicles in Australia to comply with the full requirements of the Heads of Agreement by December 2015.
"To fairly and comprehensively monitor how well vehicle makers meet their obligations under the Heads of Agreement, AAAA has launched an online Incident Reporting Portal.
"The AAAA encourages independent workshops to contribute their data accessing experiences – both positive and negative," said Stuart Charity.
The Incident Reporting Portal questionnaire can be used as often as required and takes only moments to complete. CLICK HERE to report an incident.