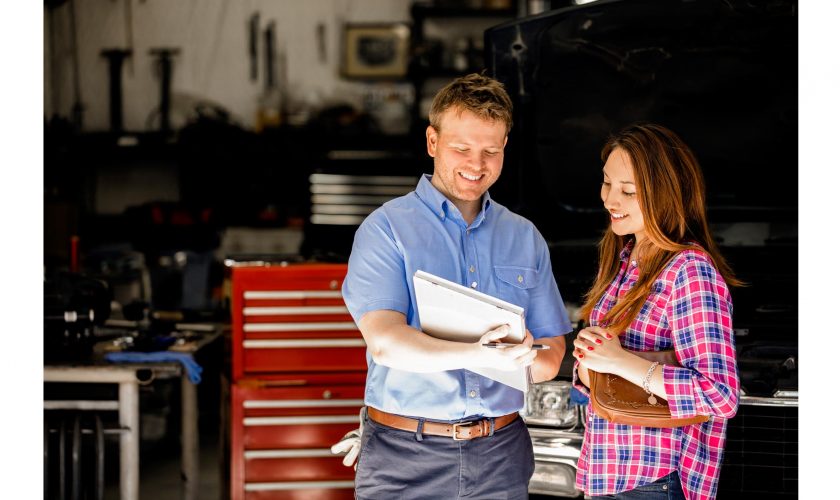 Independent Workshop Health and Growth Research 2019
The Australian automotive workshop landscape remains in healthy condition overall despite the challenges.
A significant slice of the workshop sector is growing and the focus on further opportunities to increase profitability and customer satisfaction is encouraging.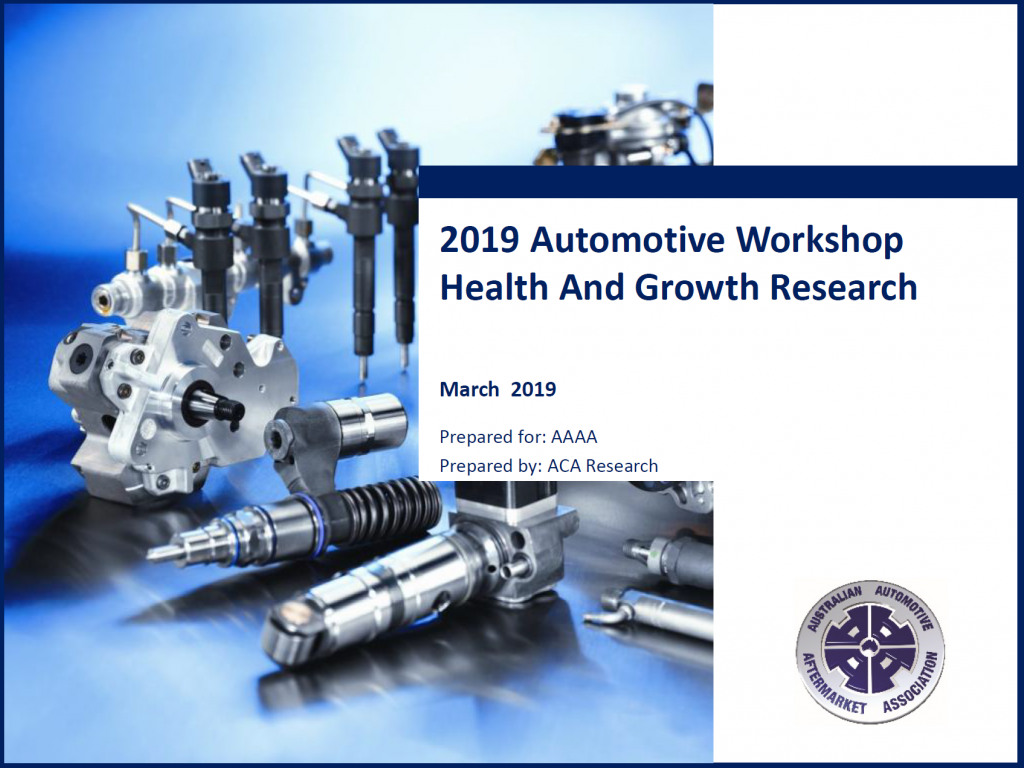 The latest research conducted by ACA Research for the Australian Automotive Aftermarket Association (AAAA) delves deeper into workshop performance, business profitability, growth strategies, and industry challenges.
Considering the average capacity of Australian workshops is sitting at 82%, there is certainly room for growth across the board. The research shows that of the 48% of businesses that expected more growth last year, 38% achieved that growth into 2019. As such, the outlook for the industry remains strong and this is backed up with two in every five workshops expecting to increase the number of vehicles they service over the coming year.
Businesses, particularly industry leaders, are pursuing a range of strategies to aid productivity and drive this growth; from an increased female focus, to new service offerings.
Of the workshops surveyed, 81% believed increasing female customer satisfaction was an important goal.  Furthermore, nearly 60% reported female customer growth in their business, showing the importance of a female focus as a key growth avenue. Investing in equipment, increasing staff efficiency and reducing overheads remain high priorities for business growth across the industry. Value add customer services, fleet servicing and capturing customer feedback are also important growth drivers. Customer feedback enables business owners and managers to better understand their customers and helps to steer their business in a direction that improves customer satisfaction and retention, while identifying areas for new customer growth.
The addition of new servicing offerings builds value and efficiency for existing customers and can also attract new customers. Of the future service offerings automotive workshops are aiming to add or expand, vehicle collection and drop off (81%) and the use of email/SMS confirmation systems (69%) remained the most popular areas of focus, while online booking systems (50%) and loyalty programs (28%) have seen the largest increase in focus. Weekend servicing, extended business hours, vehicle cleaning, mobile servicing and courtesy buses were also listed in the research.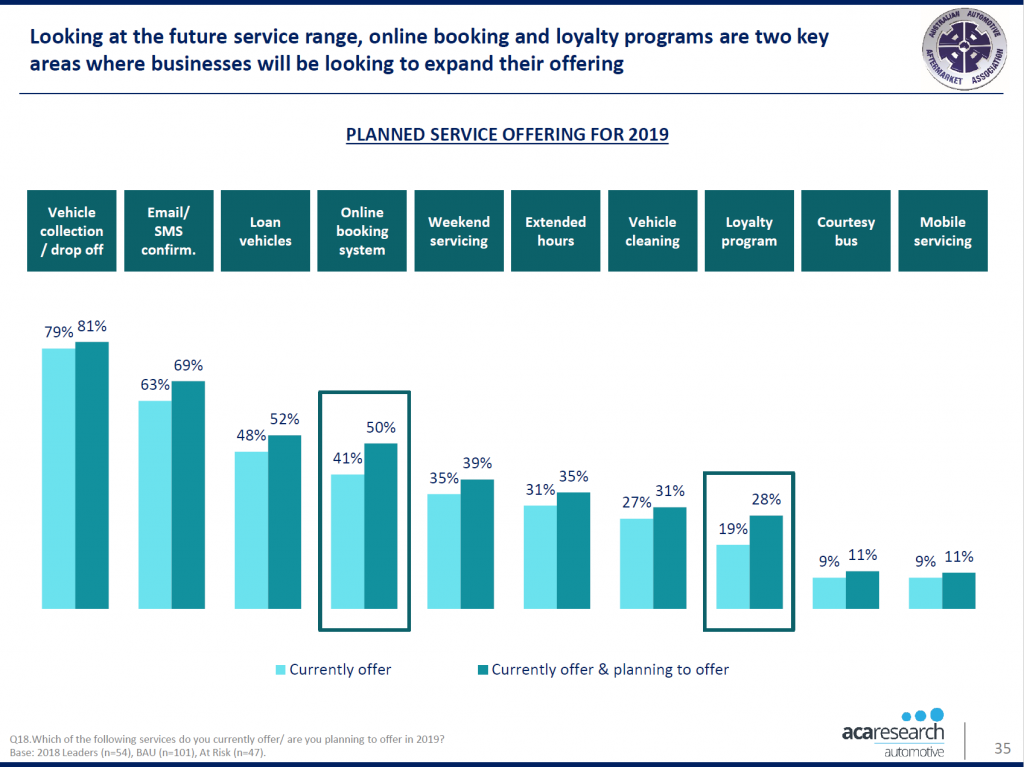 The industry is not without its challenges however. The largest concern for automotive workshops is the number of consumers that are not aware they can choose an independent workshop to service their car during the warranty period. The AAAA is actively campaigning to address this challenge, both at a government level and with the Choice of Repairer consumer education campaign.
On the positive side there has been growth in the number of vehicles serviced within warranty periods for 21% of the respondents over the past 12 months and log-book servicing by independent repairers increased from 5% to 11%.
According to Lesley Yates, Senior Manager, Government Relations and Advocacy of the AAAA, research is a great snapshot of the health of the industry and a resource with insights into effective growth strategies for independent automotive repairers nationwide.
"Our industry has always put the customer first. It's clear from the research that businesses who develop new strategies to make their customer experience more satisfying, increase business productivity, invest in staff development and market to new customers are being rewarded for their efforts.
"It's fantastic to see more workshops focusing on attracting women and operating in a more female friendly manner and it backs up the findings of our consumer perception study that indicated the majority of decision makers for car servicing in the household were women.
"On the challenge front, we are encouraged by positive signs around the increase in the number of vehicles being serviced within warranty, but we understand there is much more to do, and we will continue to campaign on behalf of independent workshops on this front," said Yates.
The research is available as a free download HERE.