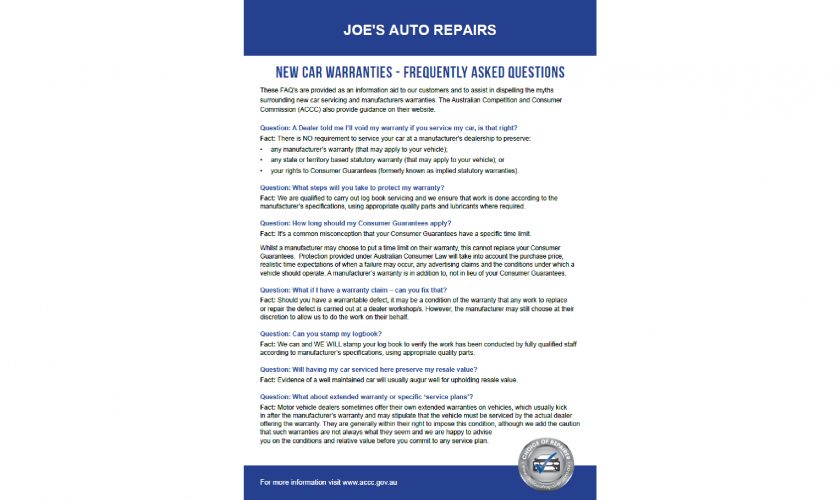 New Car Warranties – Frequently Asked Questions
The Australian Automotive Aftermarket Association has created a Frequently Asked Questions resource to assist workshops to dispel the myths about new car warranties for their customers.
The leaflet can be customised with the workshop name and contact details. AAAA members are giving the FAQ to customers, attaching it to invoices and laminating it for the front desk.