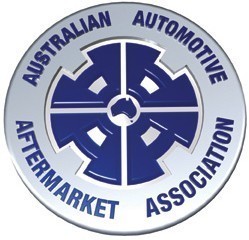 Passing the Baton at the AAAA
After 12 years as Northern Region Membership Development Manager for the Australian Automotive Aftermarket Association (AAAA), Grahame McCraw has announced that he is retiring from the industry in August this year, and he will pass the baton to former Robert Bosch Australia Queensland/Northern Territory Sales Manager Mark Walker.
Grahame McCraw has had a long and distinguished career in the automotive industry. He became the first AAAA employee to operate remotely from the Melbourne national office. "Grahame's understanding of the aftermarket, its products, supply chain and challenges, together with his genuine concern to further the case for our members, made him a great ambassador for the aftermarket industry," said AAAA Executive Director Stuart Charity.
"Grahame proved that a regional role was highly valued by members – and he recruited over 900 companies into membership. He also worked assiduously as an advocate for our 4 Wheel Drive Council members. In addition to his skill and experience, Grahame's down to earth manner and sense of humour will be greatly missed. We wish him health and happiness for a long retirement.
"In taking on the Northern Region Membership Development Manager role, Mark Walker brings 15 years experience with a number of AAAA member companies to the task. He has worked in sales and management roles with top brands including Fulcrum Suspension, National Parts, Autopro, GUD Automotive and Bosch.
"Mark will report to National Membership Development Manager Robert Johnson. In the lead up to Grahame's retirement in August, Mark will gradually take on the additional responsibilities of the role, including convening the 4WD Industry Council and maintaining our proactive relationships with Government officials and regulators in the Northern Territory, Queensland, New South Wales and ACT.
"Mark will work from his Brisbane office commencing in April and we look forward to his contribution," said Stuart Charity.
Automotive industry – always changing
In his AAAA role, Grahame McCraw has been a strong voice for product advocacy working with regulators on issues such as bull bars and modified 4WD suspension. "My time in the aftermarket has spanned more than 37 years and covered most levels in the supply chain, from importer to retailer, distributor to field representative, from advocacy to publishing positive changes in regulation," Grahame McCraw said.
"I've seen major changes as smaller independent retail stores have joined Franchise Groups; as bulwarks of distribution in our Industry like Traders Auto Spares, GKN, Echlin, Repco, Bennett and Wood, National Parts etc have changed the way they do business or succumbed under the weight of change.
"I have seen the rise of small state based wholesalers to become national suppliers and then attract the interest of international business.
"The automotive industry has never stagnated. Some changes are monumental, such as the decline of vehicle manufacturing. But the aftermarket sector has always moved forward. I see a tough, but bright future for the industry that has provided me an income, job satisfaction and a lot of friends over the years," said Graham McCraw.
AAAA – passionate about the industry
With experience across a range of suppliers, Mark Walker has a solid understanding of the aftermarket supply chain. "Being part of the aftermarket for 15 years means I have seen a lot of changes. Joining the AAAA allows me to be part of an association that is passionate about the aftermarket's future," said Mark Walker.
"We are moving into a new phase of this ever changing business environment. Now more than ever, with the local car manufacturers closing, we need to ensure a strong future for the aftermarket. The AAAA has a critical role in our industry's successful transition," said Mark Walker.
As a keen 4WD enthusiast Mark Walker looks forward to working with the Australian 4WD Industry Council. "4WD drive vehicles are an important part of the Australian way of life and a major contributor to the economy," he said.
"Helping to manage the 4WD sector's issues and building relationships with its stakeholders will be exciting and rewarding. One big challenge will be filling the shoes of Grahame McCraw – he has been an inspired supporter of the aftermarket and its people," said Mark Walker.