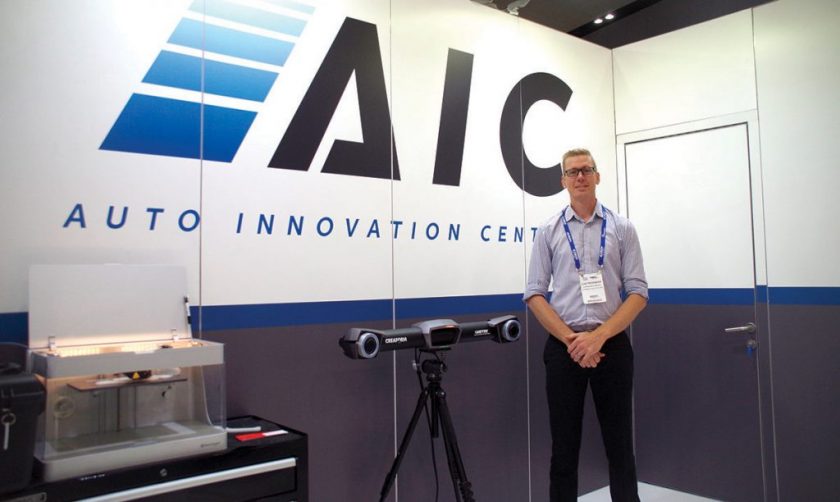 First Round of Automotive Innovation Lab Access Grants Announced
The Grants program is part of the AAAA's work with government around the new Auto Innovation Centres
The allocation of almost $2.5 million dollars of funding from the Morrison Government has been announced with the recipients of the first round of Automotive Innovation Lab Access Grants confirmed recently. A second round of funding is expected to be released later this year.
"When we were negotiating with the government for funding for the Auto Innovation Centres, we talked with them about providing funds directly to companies for both access to the Innovation Centre but also for other services that are provided for product testing," AAAA Director – Advocacy, Marketing and Research, Lesley Yates, said.
"So these recent grants are actually part of our efforts to encourage our government to be putting funds into the 'D' part of R and D. There is a lot of money out there for research, but not a lot for development and development is the practical necessity. We are pleased that these efforts have been greatly supported by Senator Patrick as part of his advocacy activities for our industry."
To assist AAAA members in accessing the funds, the AAAA held seminars to inform members of the Grants while also helping members access assistance in preparing their applications."
AAAA Cheif Executive Officer Stuart Charity said AAAA members should look out for further grants which are expected to open for application later this year.
"The Lab Access Grants Fund amounted to a total of $7 million to be distributed over three years," Stuart said.
"Following the first round in December of 2018, $4.5m has yet to be allocated. It is our understanding there will be a second round later this year following budget allocations."
Minister for Industry, Science and Technology Karen Andrews said the array of projects show how Australia's automotive industry is transitioning.
"These grants are part of the Liberal National Government's ongoing efforts to support the automotive and advanced manufacturing sectors, a vital part of our economy," Minister Andrews said.
"These grants will help the businesses get their products to market sooner, which will grow the economy and create new Australian jobs."
The successful applicants were:
• Brown & Watson International (VIC) – $200,000
• Disc Brakes Australia (NSW) – $107,100
• TJM Products (QLD) – $187,000
• Fitmycar (VIC) – $200,000
• Lumen Freedom (VIC) – $200,000
• Composite Materials Engineering (VIC) – $200,000
• Optalert (VIC) – $168,302
• Impact Import Group (VIC) – $142,610
• Eurospares (VIC) – $200,000
• Maxitrans Industries (VIC) – $200,000
• HRDS Technologies (NSW) – $200,000
• Altair Aviation (VIC) – $199,540
• Battleist (VIC) – $175,000
• Total Ability (NSW) – $74,500
The Automotive Innovation Lab Access Grants program is a key element of the Government's $100 million Advanced Manufacturing Fund. Each of the grants will be matched by industry funding from the businesses.
GUD Holdings General Manager Automotive Acquisition and Strategy, Bob Pattison, said the AAAA played a core role in its accessing of this funding.
"The role that the AAAA played was certainly instrumental in firstly bringing the existence of these grants to our attention by convening a seminar and connecting us with consultants to assist us to put together a submission that complied with AusIndustry's assessment criteria," Bob said.
"With all R&D there is a risk of failure which is what innovation is all about, but these grants will help each of the businesses to put together the business case to make the necessary investment with no guarantee of commercial success." 
Disc Brakes Australia Executive General Manager, Gideon Segal, echoed Bob's sentients.
"The AAAA and the Innovation lab provided DBA with the impetus to apply and be granted funds to develop and utilise the lab for the development and testing of a new product," Gideon said.
"The AAAA and its work with governments and the industry has been the key factor in making the lab a reality.
"This is a win not only for DBA but the aftermarket as a whole in that the Lab provides companies with the facilities to test and develop innovative new products that they might not otherwise be able to do."